A Year-Round Destination!
Explore the history, outdoor adventures, and surprising delights our one-of-a-kind destination has to offer.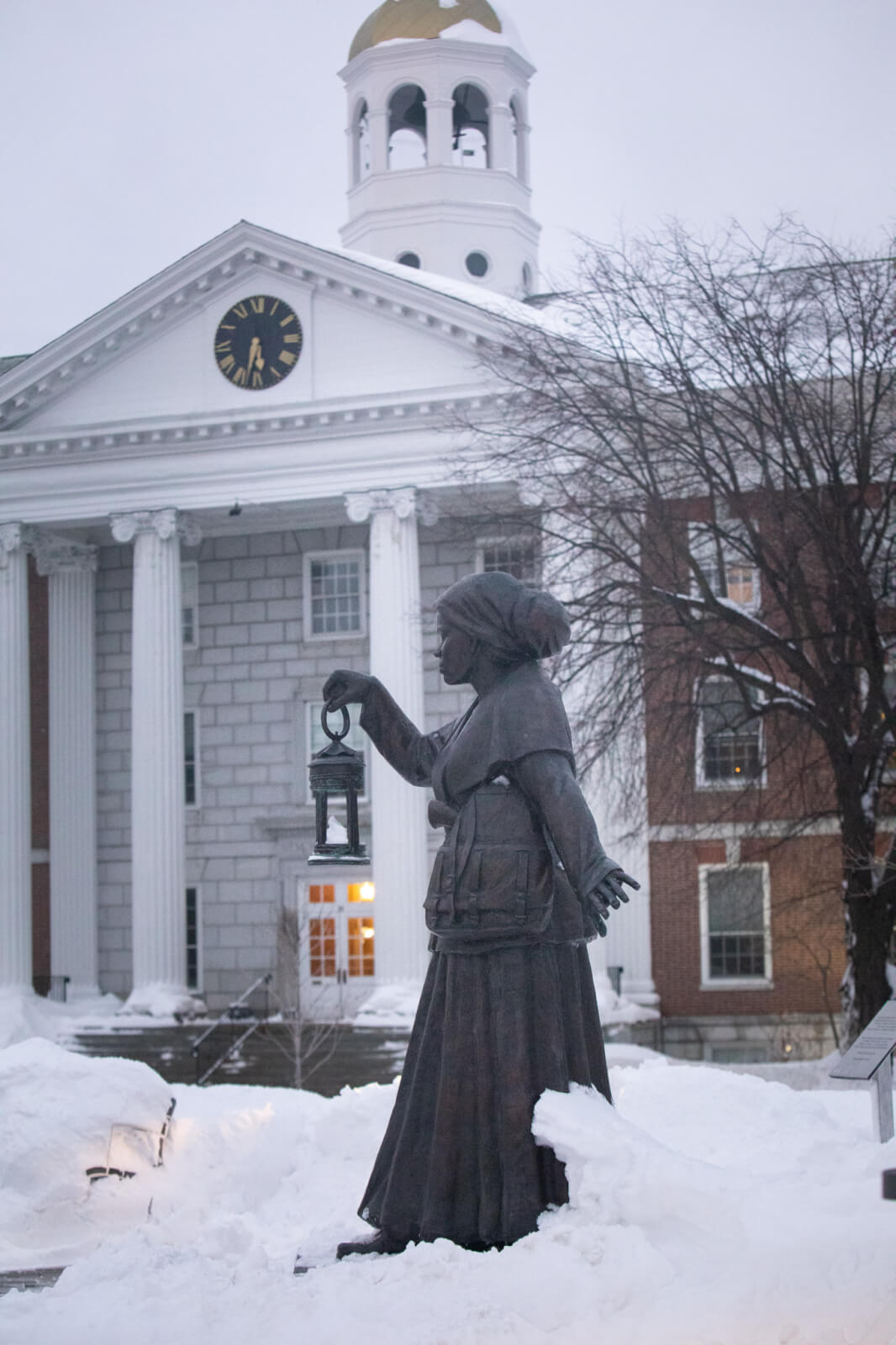 Welcome to Cayuga County in the Finger Lakes Region
Walk the steps of Harriet Tubman's legacy and explore the many sites that tell the story.
Harriet Tubman was guided by a deep faith and devotion to family, freedom, and community. After emancipating herself and members of her family from slavery, Tubman moved them to Auburn and nearby Fleming in 1860. Central New York was a hub for progressive thought, abolition, and women's suffrage, where Tubman continued to fight for human rights and dignity during her 54 years of freedom. The Harriet Tubman Home, Inc. is an independent non-profit established by the African Methodist Episcopal Zion Church to manage and operate the homestead of Harriet Tubman. The Harriet Tubman Visitor Center, the Tubman Home for Aged and Infirm Negroes, the restored Tubman barn, and the Harriet Tubman Residence are operated by the Harriet Tubman Home, Inc.
Discover Cayuga County
From historical monuments and comfortable accommodations to excitement and entertainment for yourself or your group, find everything you're looking for here.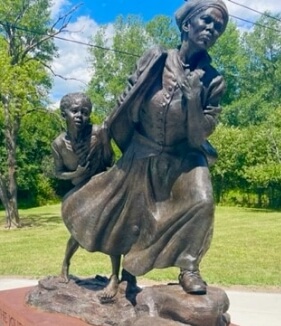 Find Your Way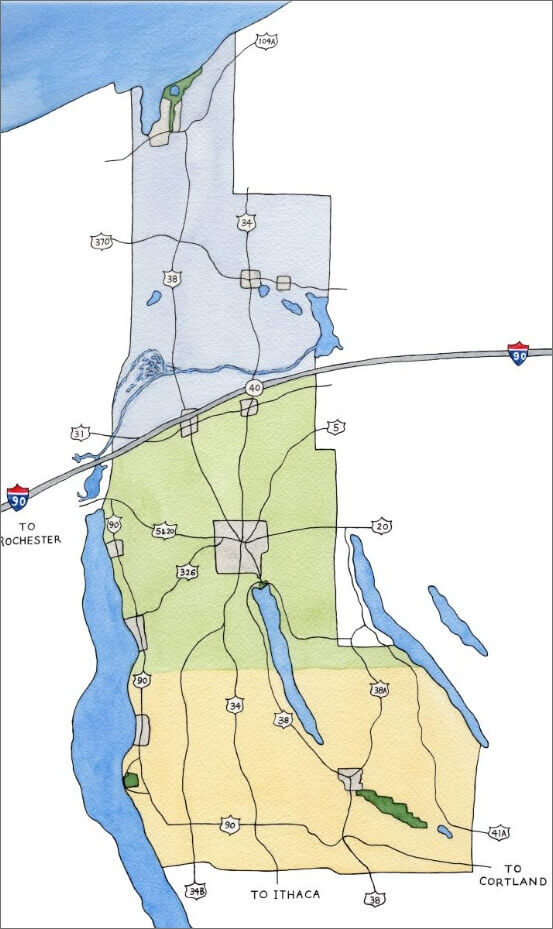 North
In northern Cayuga County, visitors can access Lake Ontario, where they can enjoy beach days at Fair Haven Beach State Park. Winery experiences, such as Colloca Estate Winery, are prevalent. And trails such as Seaway Trail and Erie Canal Recreational Trail are sure to please.
Central
Home to Cayuga's county seat, the city of Auburn, central Cayuga has many attractions such as the Harriet Tubman Home and Seward House Museum, park access to Owasco Lake, professional theater and baseball, New York's only Bass Pro Shops, and a wide variety of dining and accommodation options.
South
Long Point Winery is sure to please the pallet in southern Cayuga County. Visitors can also head to Fillmore Glen State Park, home to five waterfalls, swimming pools, camping and picnic areas. Dorothy McIlroy Bird Sanctuary is also a unique experience, boasting 157 acres and a diverse bird population.
Get Your Free Visitors Guide To Cayuga County
The Cayuga County Visitors Guide is your passport to fun in the Finger Lakes. Visit our charming towns and villages, browse through unique shops, dine in eclectic restaurants and tour and taste your way through our wine country. Cayuga County's eight crystal clear lakes and spectacular scenery will delight and amaze you.