Travel like a Local
Get an authentic experience when you travel like a local with one of our Tourism Ambassadors!
Tourism Ambassador - George Fiorille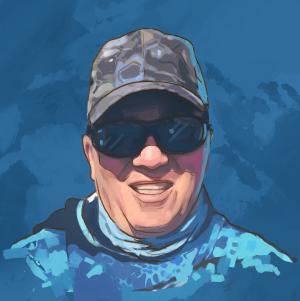 George is an avid fisherman and a seasoned local writer whose insider knowledge of all of the fishing hot spots in Cayuga County and the Finger Lakes is unparalleled.
As an experienced angler, he has competed and won the Bass Master tournament, he is a college bass fishing professor, and promotes fishing, tackle, and marinas. You may know him from his writings in national publications and his work with ESPN on two fishing shows. 
 
The days are getting shorter and the nights are getting cooler. It's obviously a sign that fall is on the way. With the arrival of fall, lakes and other waterways in Cayuga County are getting void of pleasure boaters. This in turn…
Tourism Ambassador - Michelle Barber


Women on the water!

Fishing enthusiast Michelle Barber is here to take you to all of the hotspots in Cayuga County! 
Michelle is the 'reel' deal when it comes to Finger Lakes fishing and enjoying the beautiful water all around us, whether in a kayak or motorboat, or just shoreside.
Meet Michelle Barber! When Michelle isn't behind the desk at Five Star Bank, odds are likely that you can find her on the waters of Cayuga Lake. She and her husband Rob Barber are fishing enthusiasts, and if you need an inside scoop on…
Tourism Ambassador Dawn Jordan

A marionettist, muralist and full time artist, Dawn Jordan brings to life the spirit and beauty of the Finger Lakes. Other than her time studying in London, England and South Florida, she has lived most of her life in the beautiful Finger Lakes region. Her career accomplishments have included graphic artist, MacKenzie-Childs artist and running an advertising and design business.
Outside of work, you will know Dawn Jordan for her amazing murals focusing on Erie Canal history, a passionate topic for her. Read about all her murals at: streetsmartart.com, and then head out and experience them in person.
Meet the latest winner of our monthly drawing from our E-Learning Program Participants! Congratulations to Dawn Jordan, one of recent graduates and winner of the $100 BID gift certificate raffle. Dawn is one of the talented painters at…
Tourism Ambassador-Beonca Lewis

Beonca Louis is devoted to community and family growth through faith and her role as Mindset & Online Business Coach. As a small business entrepreneur, valued topics like diversity and inclusion are always given focus in her one-on-one client sessions. She enjoys exploring Cayuga County parks and local restaurants with her husband and two children.
Tourism Ambassador- Michele Miller                                                                

Michele spent her childhood summers on Cayuga Lake near Aurora, NY and enjoys fishing, sailing, waterskiing, and everything there is to do on the lake!  After growing up in New Jersey, she graduated with a degree in Marketing/Business and has lived and worked all over the world. She is now a local real estate agent who travels all over the area with a handy camera in tow.
She chose to move to the Finger Lakes and call Cayuga Lake home full-time in 2003, professing, 'if you can live anywhere, why not live in the most beautiful place in the world!'
Tourism Ambassador- Joshua Marnell
Joshua Marnell, who often goes by the moniker of Joshua Tree, is a Moravia native who lives and breathes the outdoors.
Whether kayaking at the nearby Owasco Flats Nature Reserve or Owasco Inlet, hiking trails and viewing waterfalls at Fillmore Glen State Park, or even yoga at Summerhill Brewery, there's fun to be found all throughout southern Cayuga County and you can bet Joshua and his family have been there.
Tourism Ambassador- Julisa Stone                                                                                                                                                           
Julissa is the newest member of our ambassador team. She will be writing about the great places in Cayuga County to go for a walk or hike as well as the great shops and eateries in the area. Her blogs will also focus on allergy friendly places to visit and explore.
Be on the look out for her first blog, to be posted soon!