Editorial Contact:
Meg Vanek
Executive Director
Cayuga County Office of Tourism
131 Genesee Street
Auburn, NY 13021
(315)255-1658/800-499-9615
email: meg@tourcayuga.com
 'For the Birds' Guide to Bird Watching
in the Finger Lakes
Bring Your Binoculars!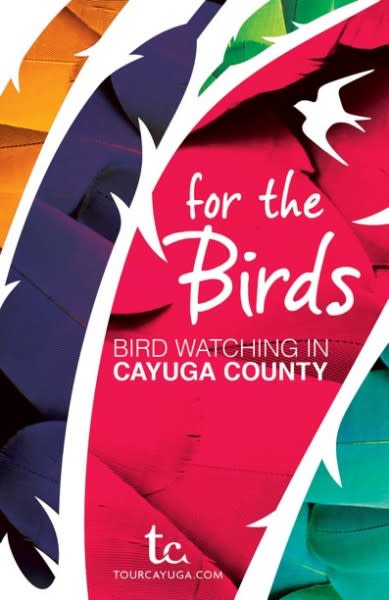 March 30, 2015 - Cayuga County, NY - You can find birds in the Finger Lakes any time of year, but spring migration brings out the best show as birds are decked out in their colorful breeding plumage. For casual and serious birders alike, the Finger Lakes are a treasure trove for birding, especially in the spring.
From Sterling Nature Center on Lake Ontario to Howland Island Wildlife Management Area in Port Byron to Bear Swamp State Forest in Moravia, Cayuga County has plenty to keep bird watching enthusiasts interested. But, before you head out, stop in the Cayuga County Office of Tourism at 131 Genesee Street in downtown Auburn and pick up the 'For the Birds' guide to bird watching in Cayuga County or call 800-499-9615 to have the Guide sent to you. The Guide is free and a great tool to help you identify our feathered friends!
About the Cayuga County Office of Tourism
The Cayuga County Office of Tourism is the designated Tourism Promotion Agency for Cayuga County and promotes the County's attractions, events, and lodging establishments.  For more information call 800-499-9615 or visit tourcayuga.com