Don't let this quarantine keep you from telling mom how special she is. We have some suggestions on how to celebrate Mother's Day under quarantine!
1.  Let someone do the cooking for you!  Call up Mom's favorite local restaurant and see what they are serving! Not sure where to start?  Check out our list of specials for Mother's Day!  Order a family sized meal from fine establishments such as Oak and Vine at the Springside, Drifters on Owasco, Hardware Cafe and more!!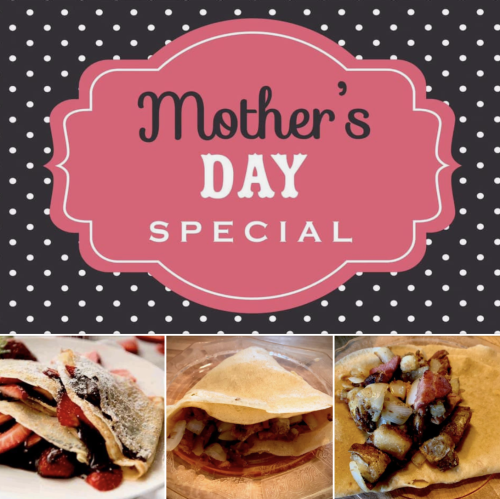 2.  Get inspired and hunt for rainbows!  We aren't restricted from taking a walk, so explore your neighborhood and get some well deserved (and needed) fresh air!  Many communities are choosing to celebrate with hope by decorating their windows with hearts and rainbows.  Is the weather not agreeing with you? Visit the Schweinfurth Art Center's online exhibit, Both Ends of the Rainbow, for a dose of art inspiration from our local students!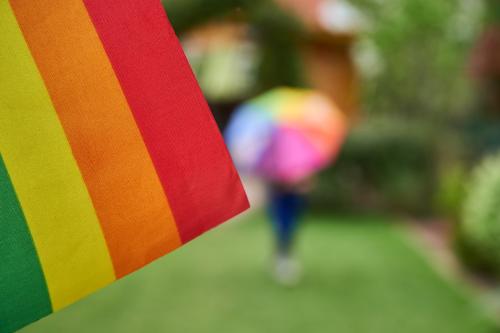 3.  Color Cayuga together - The Cayuga County Office of Tourism has a downloadable coloring book!  Coloring helps to relieve stress and is the perfect way to get creative and brighten your Mother's Day!  Download your copy today!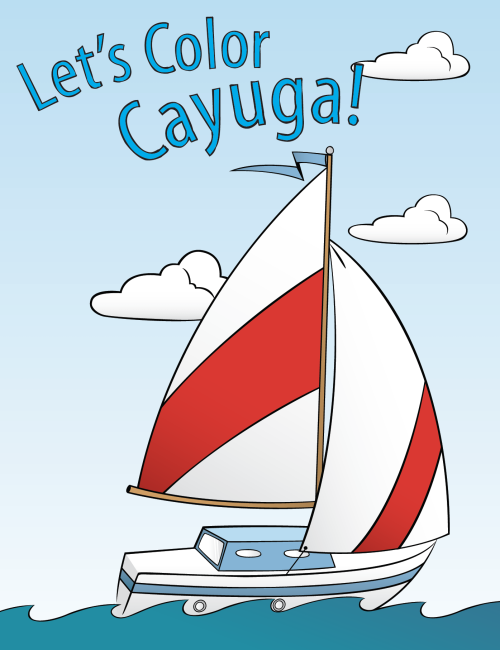 4.  Find a One-of-a-Kind work of art!  South Shore Artisans in Fair Haven has a new online etsy store just waiting for you!  Need other ideas?  Check out our list of online shopportunities!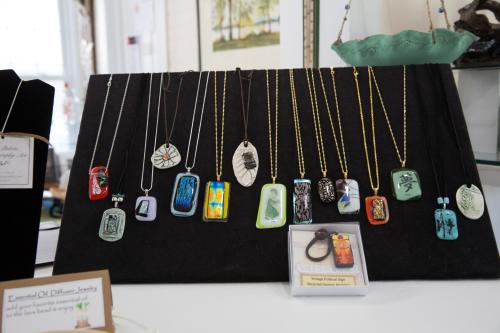 5.  Cheers - with Mimosas for Mom!  Order from either Balloons or Drifters on Owasco this Mother's Day. Balloons is offering up 32 ounces of "bliss to-go" with Bloody Marys, Mimosas, and Strawberry Ginger Spritz & Giggles - $12 each!  Or for $5 you can let Drifters on Owasco make you a Strawberry Bellin or Grapefruit Crush!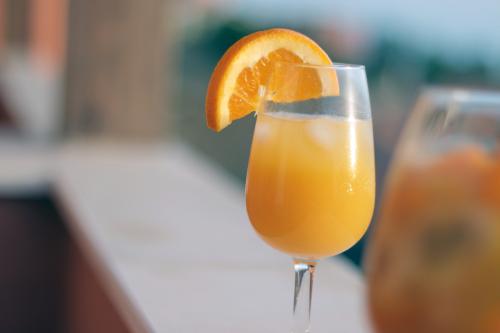 6.  KISS - Keep it Sweet and Simple!  What better way than to order decadent, hand-crafted chocolate from Gretchen's Confections or visit Camerons Bakery for delightful pastries and scrumptious pies!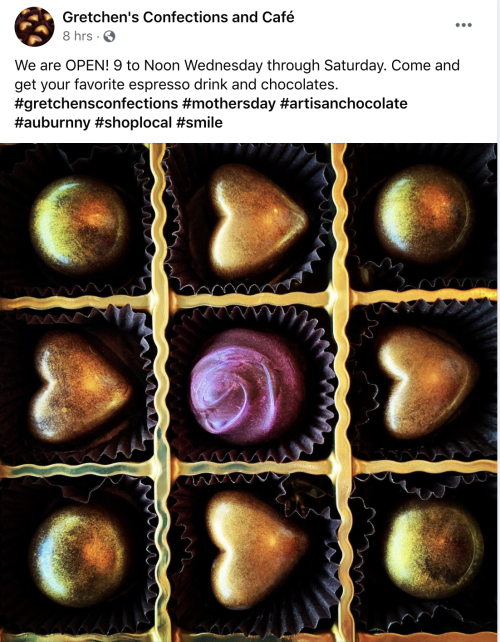 7.  Make it personal with a call or note.  The best things in life are FREE. If social distancing prevents you from seeing loved ones, a phone call or a note of gratitude is all you need!  Grab some pen and paper and write Mom a note of thanks.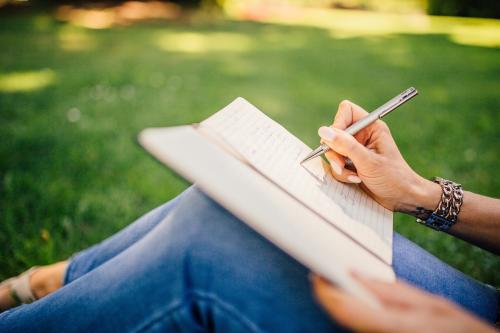 8.  Give the Gift of Flowers!  You can count on Dickman Farms to be with you during a crisis!  During the Great Depression, they revamped their greenhouse into a night club under the stars, fondly known as Club Dickman.  The Dickman Family continues with their ingenuity, and for your safety they have online ordering and curbside pickup available. If you prefer to shop at their retail store, they do ask that you come prepared.  Please have your list ready, wear your face mask and social distance during your shopping excursion.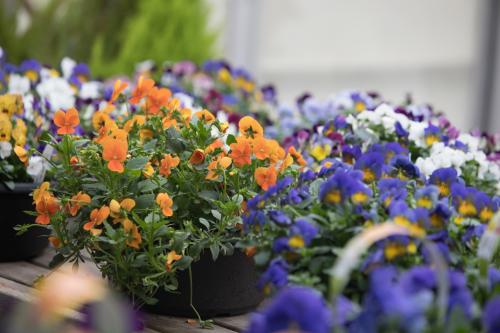 9.  Virtual Cocktail Hour.  Grab a bottle of wine from your favorite Cayuga County Winery and Facetime or Zoom with loved ones near and far! Even better, for your added convenience some of our wineries will even deliver to your door!  Order 6 or more bottles from Treleaven Winery, located in King Ferry and they will deliver within a 20 mile radius.  They even have Mother's Day baskets - including the famed "Mom, I Owe You" Basket," this one is for all the gray hairs, late night shenanigans, speeding tickets, and other mishaps that your superhero Mom took in stride! AND it's available for delivery or curbside pick-up!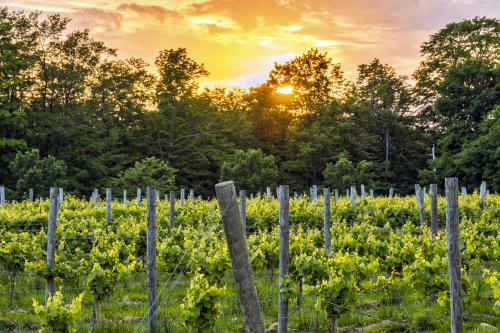 10.  Give the Gift of Downtown - Accepted at wide variety of Downtown Auburn shops, spas & salons, restaurants, service businesses & entertainment venues, Downtown Auburn Gift Cards can be purchased online or by calling the BID office at 315.252-7874. Certificates can be purchased with cash, check or credit card!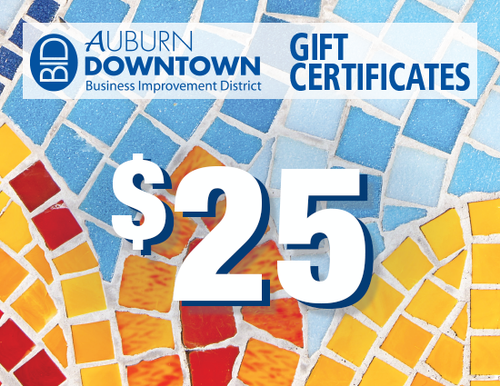 We know this list was for our top 10, but...
11.  ________________   This one is for YOU!!  Do you have a creative way to tell Mom you ❤️her?  Share your ideas on how to celebrate Mother's Day!  We want your love notes.