Now it may seem rather strange, but Auburn and the surrounding towns start off celebrating the birth of our nation a day early and have for years and years. Check out these 4th of July events which start on Wednesday, July 3 and carry on through the 4th of July weekend.
As the initial step in your the weekend festivities, stop by Market Street Park on Wednesday, July 3 in Downtown Auburn for the first in the summer concert series offered by the Auburn Downtown Partnership/Business Improvement District. From 6 – 8 pm, Loren Barrigar and Mark Mazengard will entertain the crowd while the Auburn Doubledays offer hotdogs, hamburgers and drinks for sale. These concerts continue straight through the summer on Wednesday evenings with music ranging from pop to country to rather eclectic.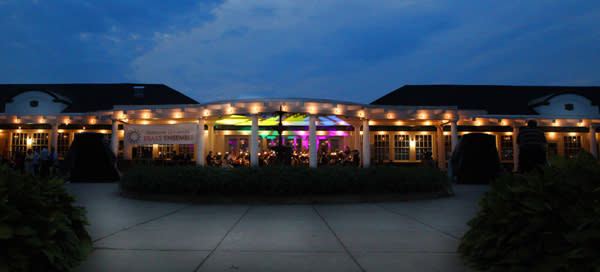 Our All-American 4th of July celebration is on July 3 up at Emerson Park, a bucolic green space at the foot of Owasco Lake, with a free concert offered by Orchestra Syracuse followed by a grand fireworks display at dusk. (There is a parking fee.) Just off shore, the bay will be full of boats bobbing in the glow while revelers will light bonfires along the shore of the lake. It is a magical night.
Emerson Park is home to the Merry-Go-Round Theater, Broadway in the Finger Lakes; The Agricultural Museum which focuses on transitions in farming and farm implements since the 1700's; several baseball fields; a boat launch; a walk-way which extends into the lake and runs alongside the Owasco River; and The Pavilion, an elegant building used for weddings and other public and community events.
New this year at Emerson Park, Owasco Paddles will be renting canoes, kayaks and stand-up paddleboards. Martin and Marla Connelly are excited about these new ways to get out on the water. Check out www.owascopaddles.com for details.
Since 1963, The Owasco Fire Department has hosted a true red, white & blue 4th of July Parade and Chicken BBQ. The fun starts Thursday, July 4 at 2 pm all along Owasco Road and at the fire station. Music, food and the chance to support one of the local volunteer fire departments which has been around since 1926.
What could be more All-Ame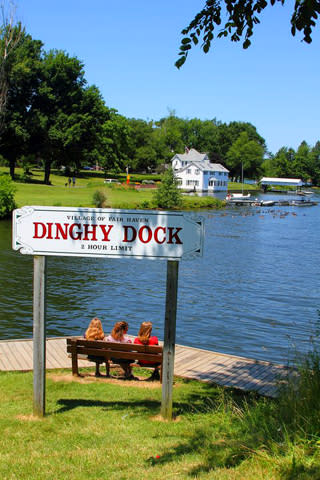 rican than baseball? The Auburn Doubledays will play at Falcon Park, N. Division Street on July 4th at 7:05 against the Jamestown Jammers, again in July 5 at 7:05 and once again on July 6, but at 6:05. Baseball, peanuts and crackerjacks! Get the full summer schedule at www.milb.com 
What else can you do over the 4th Weekend?
Strawberries will be ripe and ready for picking at Strawberry Fields Hydroponic Farm, Tuckerman Farm and many other U-Pick farms in the area. You can check out the Sweet Treat Trail with Farmers' Market, sweet stops and much more – all made in Cayuga County with ingredients from right here.
How about taking in a show at The Pitch (www.fingerlkaesmtf.com); joining in the celebration up north in Fair Haven on Lake Ontario at the Band Stand Park & Town Field with a craft show, parade, carnival, BBQ, 5k Walk/Run and lots more (www.fairhavenny.com); First Friday throughout Downtown Auburn on July 5; and maybe even The Sterling Renaissance  Festival.
Cayuga County has so much to offer in any season. We will certainly be waving Old Glory over the 4th of July weekend. Please join us
---
Susan Marteney teaches Community Education classes at CCC and is a co-owner of Tuxill House, a European-style guest house in Auburn, an avid gardener and a community activist.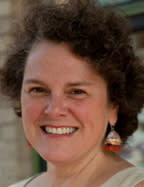 ---