What: A Feminist Extravaganza – an Evening of Wild Feminist Readings
When: January 31 & February 1 at 7pm
Where: Auburn Public Theater's Main Stage 8 Exchange St. Auburn, NY
Cost: $19 ; $10 student rush (w/I.D.)
10% of ticket sales benefit 1st Amendment – 1st Vote, Inc. a non-partisan seminar & conference opportunity for high school girls to imagine themselves engaged in the political process as leaders and candidates for elected office in adulthood.
In celebration of the 2020 Centennial for Women's Suffrage, Auburn Public Theater is presenting two nights of feminist readings & performances from 19 women, in honor of the 19th Amendment. These women are some of the most wildly talented female writers & performing artists, both locally and regionally in the Finger Lakes. Dr. Juhanna Rogers, of Behind the Woman, is one of those fabulous performers. Check out this sneak peak of her piece!
Juhanna Rogers, PhD., is a motivational speaker, commentator, artist, and education activist currently residing in Central New York. She is the creator and host of "Behind The Woman" a web series that shares personal stories from diverse women leaders, with the goal of empowering women to pursue their dreams. "Behind The Woman" was recently picked up for TV by WCNY. She is a founding member of Auburn Public Theater's The Harriet Tubman Troupe, founded in 2018, it is a performing arts group for women of color to celebrate all of who they are through performance. Dr. Rogers recently directed an original play at APT, written by herself and the members of the Tubman Troupe, entitled "A Gatherin' Place."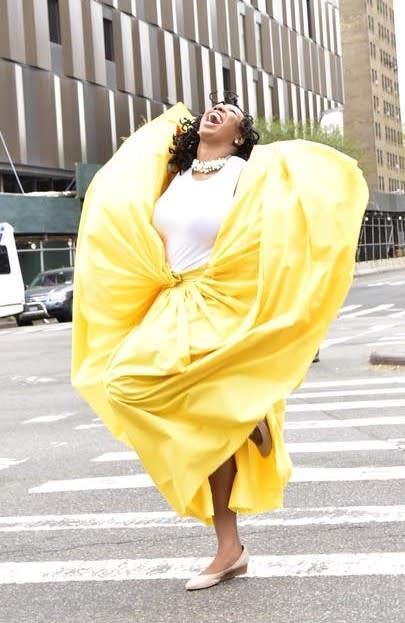 Dr. Rogers earned a Bachelor's Degree in Integrative Arts from Penn State University – Altoona. While at Penn State, she wrote, directed, and produced artistic performances that celebrated Black history and culture. Her work in theater earned her Central Pennsylvania NAACP Woman of the Year at the age of 20. Dr. Rogers went on to earn a Master's Degree in Higher Education and Student Affairs from Indiana University and later returned to pursue her doctorate in higher education. Dr. Rogers has traveled the world exploring ways through which underrepresented populations, specifically people of African descent, can improve their lives and communities.
She has become passionate about bringing narratives of the women she has met along the way to students in urban communities, and use these stories as tools for empowerment. In 2016, Juhanna and seven other colleagues made institutional history at Indiana University by being the largest group of Black women to graduate with PhDs simultaneously in the School of Education. The group of women gained national attention and were deemed The Great8. The Great8 were selected as honorees for the 2016 Ebony Magazine's Power 100 list.