Looking to make some serious headway on your Christmas shopping list?  Then don't miss the Annual Christmas Craft Fair at the Cayuga Community College!  It's a great opportunity to buy those special handmade gifts that are mostly made locally, here in the Finger Lakes Region. I try to go each year and I can quickly name some of the cool things we've gotten over the years.
My son Scott bough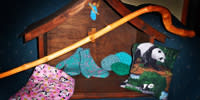 t a handsome cane for his grandfather. Scott used his own money and he was so proud when he handed the beautifully sanded branch to 'Pop'. I am now the fortunate owner of the cane and I use it when I walk in the woods. Scott is now 32, and lives in California. When I go for my walks I think of Scott and Pop each time.
I bought our wooden manger there about twenty years ago at the Christmas Craft Fair and we use it every year as a stable for our Nativity set. Each year I buy a handful of hand-knit nylon scrubbies and they last for a long time. I get them for each sink and bathroom. They come in different colors and are so useful.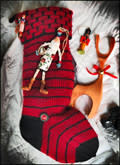 I've bought many mittens and scarves for my grandchildren that are soft, warm, and tenderly made. And I bought corn bags for my husband and me that we warm up in the microwave to put by our feet on those cold winter nights.
Looking for the perfect way to celebrate a Finger Lakes Holiday? There are wonderful photos of the Finger Lakes, wooden bowls, jewelry, aprons, Christmas decorations, stuffed animals, scarves, painted tin, toys, and hand-knit sweaters. There are handmade cards, fudge, and local authors selling their books.
Down in the Cayuga Community College cafeteria are ethnic foods available if you want to take a break and eat lunch or just have coffee and dessert. There is ample parking in the college parking lot and easy access from many entrances.
The people milling around are your friends and neighbors as well as the people selling their wares. It's a down-home, cozy atmosphere, so mark it on your calendar now Saturday, December 1, 2012 (10-5) and Sunday, December 2, 2012 (11-4) or visit the Cayuga Community College website.
Maybe I'll see you there~
---
Bobbie Panek lives in Central NY. She's a poet, writer and wanderlust. You can read more about her at Bobbiepanek.com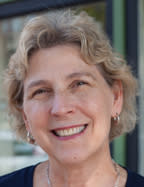 ---