Backyard Birding is the fun craze that many people have enjoyed for years which has been getting extra attention lately. Whether you live in a bustling city or are surrounded by forests, anyone can take part. Explore the great outdoors through a window or head out on the trails to enjoy the fresh air, sights and sounds of songbirds nesting or migratory birds making their way north.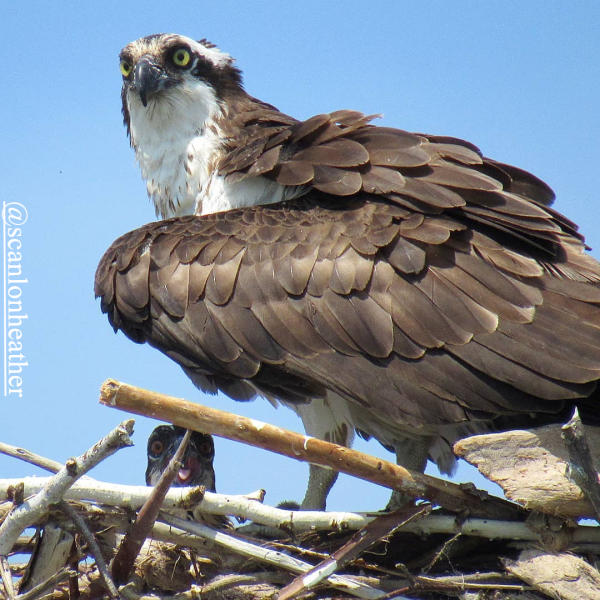 Take flight in all corners of Cayuga County, which offers a wide variety of parks and trails where several bird species can be viewed and appreciated. The Montezuma National Wildlife Refuge is so expansive it covers three counties north of I-90 and is home to waterfowl in the wetlands and raptors like bald eagles, whose population is on the rise. Farther north, Fair Haven Beach State Park is a multi-use park with incredible views right on Lake Ontario. The Dorothy McIlroy Bird Sanctuary in Summerhill is a 157-acre nature preserve which boasts some of the highest breeding bird diversity in New York State. Our little slice of heaven also features part of the Erie Canal trail, which is open year-round and a great way for all skill levels to enjoy a leisurely stroll or bike ride while on the prowl for birds to see.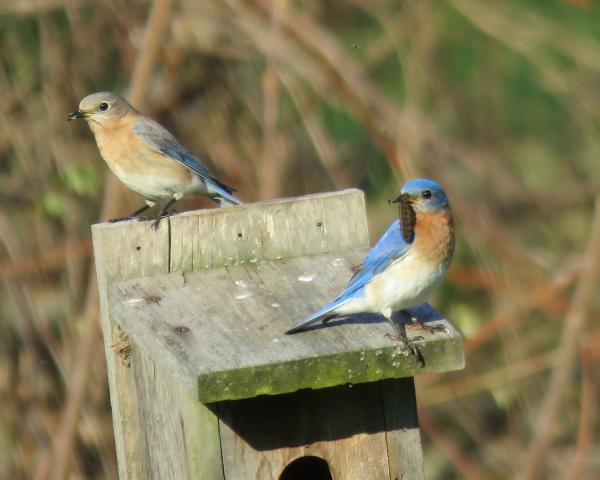 Continue the adventure at home and get the whole family involved. Build your own bird feeders or houses and grow a native plant garden for bird watching fun at home! Backyard Birding Kits are available through clubs and major organizations like the National Audubon Society, such as the nearby Montezuma Audubon Center. Their kit includes a bluebird house kit with instructions, a bird toy, a passport to visit all the Audubon Centers and Sanctuaries throughout the US, and educational resources. Learn more with fun and educational online programs through platforms like Zoom with free or low-cost live stream videos.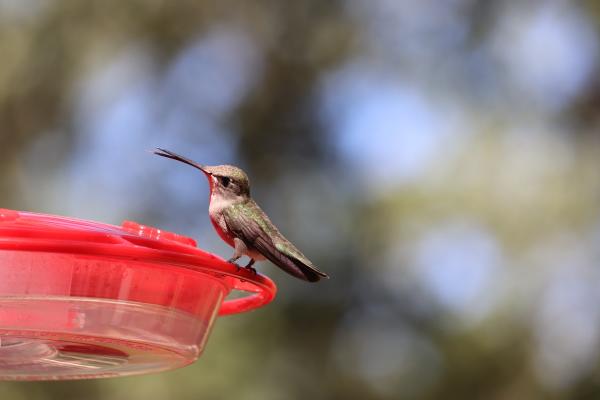 Consider planting native shade trees like Sugar Maple, which happens to be the state tree in New York, to provide nesting locations for songbirds. Hummingbirds especially love red flowers, as seen in many Salvia varieties; or hang a red hummingbird feeder in your yard, and avoid the syrup with red dye, which can be harmful to hummingbirds. You can make your own nectar by mixing plain granulated sugar with water.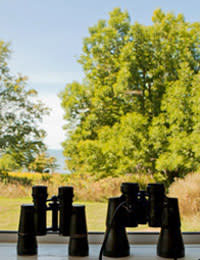 No fancy equipment is needed to appreciate our feathered friends. Use materials from home to create your own binoculars. An easy craft project for children, all you need are two toilet paper rolls; staples or glue to bind them together; ribbon or string for a neck strap; and crayons, markers, or paint to decorate.
If you are new to birding, try it for yourself and see what all the buzz is about!