Finger Lakes berries and blueberries in particular are absolutely luscious this year. Fortunately for us in the Finger Lakes Region the blueberry season is long. Picking begins mid—July through the first of September.  Whether you are a visitor or local, be sure to get out and experience the pleasures of some fantastic Finger Lakes u-picks. 
U-picking is a seasonal treat, but also a great hands-on way to appreciate a Finger Lakes farm. Check out the pickings and fun at Giancarelli Farm and Winery in Weedsport, and at Grisamore Farms, in Locke.
We are blessed here in the Finger Lakes with blueberry bushes that are over five feet tall. The blueberries practically jump into your bucket.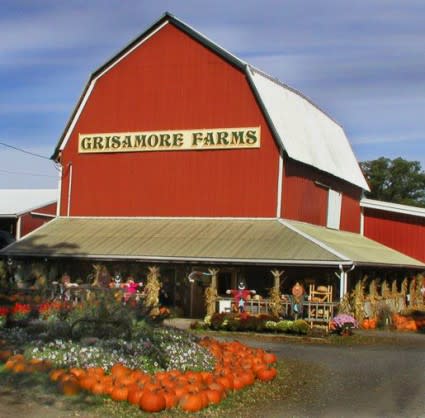 Tips: Freezing blueberries is easy. Just spread them out on a cookie sheet and flash freeze them in your freezer. Then pour them into Ziploc bags. When it's time to pour them out they won't all stick together because they were frozen separate from each other.
What to Make: Blueberry muffins, blueberry pancakes, blueberries on your cereal and ice cream—wow, they sure are versatile. They are high in antioxidants and low in calories.
Pick up a bottle of blueberry wine at Giancarelli's and at Grisamore's you can browse their store for preserves, popcorn, muffin mixes, kitchen gadgets, even art work!
More Tips: Dress for the weather, wear a hat, bring plastic bowls or wicker baskets, wear comfortable shoes, and plan to be out in the sunshine picking beautiful sweet gems from bushes that are as tall as you are.
If you're not a fan of blueberries or are just looking for variety you'll also find plentiful U-Pick strawberries at Strawberry Fields Hydroponic Farm and cherries at Grisamore Farms, and around our area as well! Wet your appetite for apple picking in the fall!
---
Contributor: Bobbie Panek lives in Central NY. She's a poet, writer and wanderlust. You can read more about her at Bobbiepanek.com
---