The Second Annual Cayuga Film Festival is returning to Auburn, NY on October 28 and 29, 2022. In honor of Harriet Tubman's 200th birthday, this year's festival is also presenting a special award, the Harriet Tubman Freedom Award sponsored by Tour Cayuga.
History of Cayuga Film Festival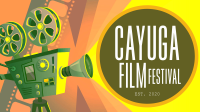 The Cayuga Film Festival highlights the film works of high school, college and emerging filmmakers. The inaugural festival took place in 2021, but the idea to host such an event had been in development between Auburn Public Theater and Cayuga Community College for ten years. Its founders say they were inspired by the region's historic events and notable figures.
Figures like Theodore Case, one of Cayuga County's historic residents. Born in Auburn in 1888, joining generations of Cases who lived on Genesee Street, Theodore Case was an American chemist, physicist and inventor. His most significant invention was the first commercial recording sound machine. To learn about the history of sound on time, take a guided tour of the Case Research Laboratory.
Auburn is also the chosen home of Harriet Tubman. The self-sacrificing abolitionist and equal rights champion lived here for the last 54 years of her life. During that time, she cared for others in need – including family members, children that she brought home from the children's asylum, and the poor and elderly. See Harriet Tubman's hand-built brick house and the Tubman Home for Aged and Infirm Negroes, both located on the property of the Harriet Tubman home.
Harriet Tubman Freedom Award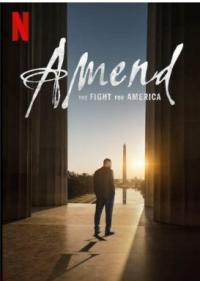 "From the start, I really wanted to have a humanitarian award," explained Angela Daddabbo, artistic director of Auburn Public Theater and co-founder of the Cayuga Film Festival. "Harriet Tubman was one of our country's greatest champions of equal rights and freedom for all. It only made sense to create this award in her honor."   
The Cayuga Film Festival's Harriet Tubman Freedom Award recognizes her commitment to freedom and equal rights through an award to a filmmaker. The award is given to an established filmmaker whose body of work demonstrates a commitment to Harriet Tubman's ideals of equal rights and freedom for all.
The first recipient of the Harriet Tubman Freedom Award is Robe Imbriano, creator of Amend: The Fight for America. The six-episode series "looks at the evolving, often lethal, fight for equal rights in America through the lens of the US Constitution's 14th Amendment," according to Netflix.
"As soon as I watched the series, I knew Robe was our person," said Daddabbo.
Attend the Cayuga Film Festival
The weekend celebration kicks off on Friday, October 28 with a special screening of two human rights-focused films at the Auburn Public Theater.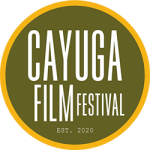 At 5:30 PM, Utica: The Last Refuge will air, followed by a Q&A with the Director, Loch Phillipps, and Producer, David Chantry. At 8:00 PM, one episode of Amend will be shown, followed by a Q&A session with Harriet Tubman Freedom Award recipient Robe Imbriano.
Starting at 12:00 PM on Saturday, October 29, winners and Award of Distinction recipients will be screening their films at the Auburn Public Theater. All screenings are open to the public. For more details about the festival and Harriet Tubman Freedom Award, visit: cayugafilmfestival.com.