During these COVID times we need to raise a glass and toast to the tight knit community of small independent brewers in NYS.  They band together, share insights, successes, collaborate in the forms of co-brewed beers and support one another.  It is the beauty of the craft beer industry, how these folks maintain their connection with the communities they reside in. 
May 11th - 17th is American Craft Beer Week and we are taking the time to introduce you to the force behind Cayuga County's booming beer industry.  Even though the coronavirus has temporarily put drinking a craft beer at your favorite local brewery on hold, you can still bring craft beer goodness home to enjoy!  Some establishments have even expanded their offerings to more than just beer.   
---
What are our brewers doing?
---
Lunkenheimer
Derric Slocum and Kristen Lunkenheimer-Slocum bring to life true German Style bier!  With the likes of Hoppy Little Kolsch and Buster (this brew is a tribute to the brewer's grandfather- Buster Waller) to a formidable American Stout.  Derric and Kirsten have not been afraid to pursue a career in the beer industry.  Nowadays, you can find them producing not only fine drinking beers but wood fired pizza that will leave you wishing you had ordered an extra pie or two.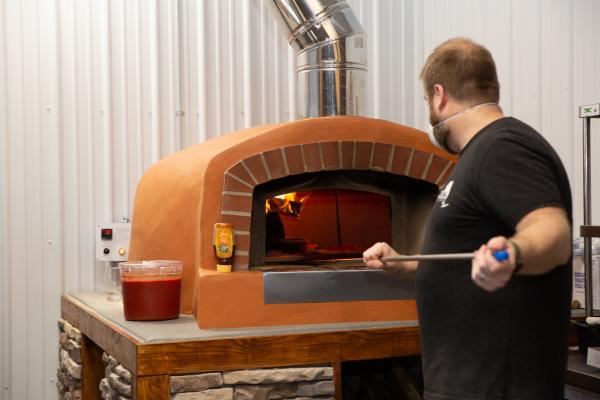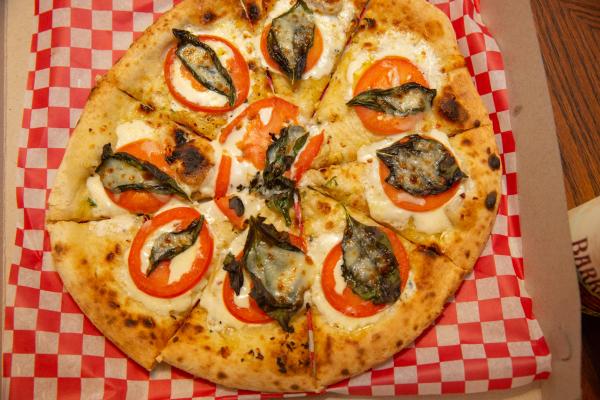 Shep's Brewing Company
– known for an exciting vibe in the Auburn nightlife, a Friday night is not complete unless you've ventured to this downtown Auburn brewery for live music and an all-around good time.  The music is on hold for right now, but owner Garrett Shepherd is still brewing away.  Shep's Brewing offers growlers and canned beer for sale, and with brews fondly named Hurricane Hailey in honor of the owner's daughter, you can't go wrong!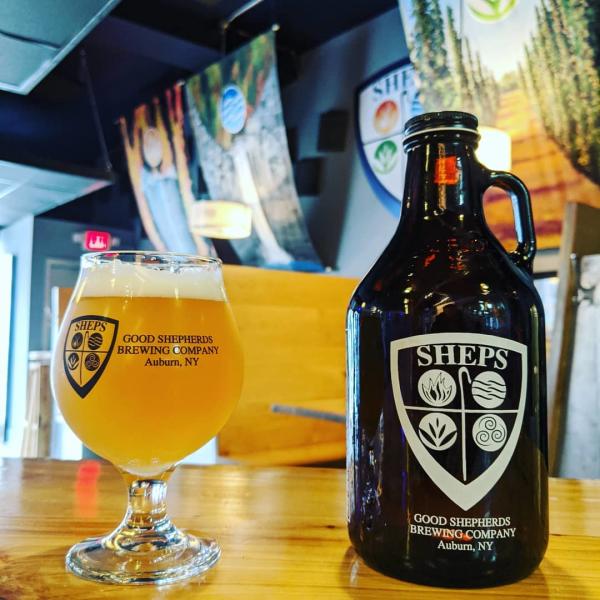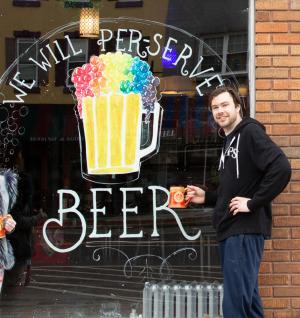 There's more than just beer brewing at Sheps! Garrett became one of the first Auburn businesses, to partner with the Auburn BID on Operation Positive Downtown.  Local artists have banded together in the spirit of community, with artwork in the form of rainbows and hearts to help keep downtown Auburn sparkling with hope during the coronavirus crisis.  A supporter of the arts, Garrett proudly holds a stein outside of the storefront located at 132 Genesee Street, the former PBJ on the Corner, that he has transformed into an urban style brewery.  
Next Chapter Brewery
When Scott DeLap started out, the concept was sessionable beers that you can enjoy.  All of their beers are low in alcohol content, which is fantastic for the light-weight that I am.  Before COVID-19, a Sunday afternoon would include kicking back with friends on a comfy couch at Next Chapter while listening to live jazz.  Next Chapter, which is conveniently located directly across from Auburn Public Theater, continues onward, offering dinner for take-out, curbside pick-up or delivery (FREE with orders $25 within a five mile radius) along with an assortment of fine crafted beers that are light and refreshing!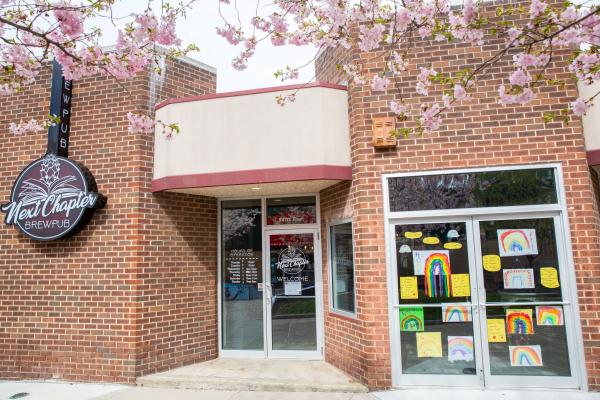 One of the most refreshing things to report on is how they have tackled remaining positive and focused - by adorning rainbows drawn by their granddaughters, great nieces and great nephews in the windows of their Exchange Street store front!  This alone will put a smile on anyone's face and they want to keep you smiling with make-at-home options from their kitchen to yours!
The Aurora Brewing Company
– offers up the feeling of campy coziness at their brewery overlooking Cayuga Lake and the vineyards of Long Point Winery.  Before social distancing set in, you could hang out with Gumby and Pokey and sip on bodacious brews – such as Ruckus and Fresh to Death, but mind you, the Aurora Brewing Company takes their beer as a serious endeavor.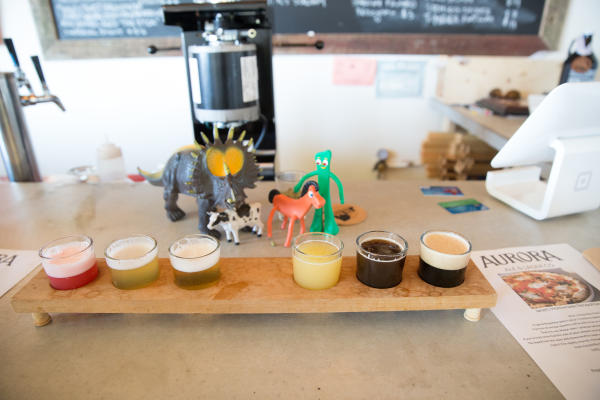 Looking for a dank bomb with juicy notes of beer bliss?  The Aurora Brewing Company is bombs away and typically has a complete sell out after each release!  Curbside Pickup is available from Thursday - Sunday from 12-6PM, and be sure to order ahead, because with beer as good as this, supplies are limited.  New can drops are announced on a their facebook page on a weekly basis and orders can be submitted online at https://aurorabrewingco.square.site.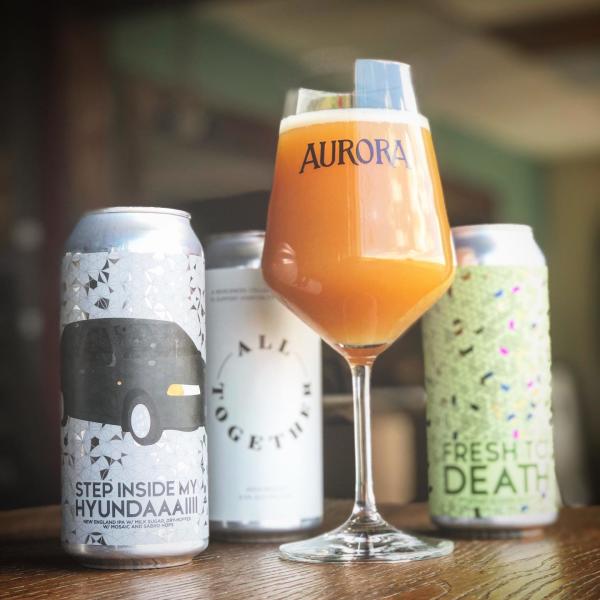 Best of all, they support local community, with proceeds from the #alltogetherbeer campaign being donated directly to the King Ferry Food Pantry - a resource that is helping those who have lost their jobs, as well as the elderly and children.  After all, it's about helping out your neighbors in tough times.
Prison City Pub and Brewery
It's full steam ahead at Prison City!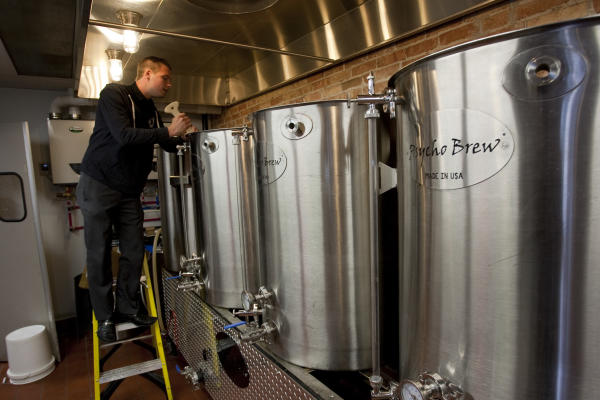 Owner's Dawn and Marc Schulz have weathered many a storm together, and this one is no different.  Prison City cannot be held back, much like the tenacity of the City of Auburn itself.  They have adapted with take-out and curbside pick-up available.  Simply look up their daily special menu, place your order online (in case they are busy you can still get your order in), and hop into your car to their downtown Auburn location. When you pull up on the Dill Street side of PCPB you will find they have a tent and an employee there to assist you! 
PCPB has teamed up with their homies at Lunkenheimer Craft Brewing to create a dual release with mixed 4 packs of their "All Together" Beers!  A very limited amount of 4 packs are available with 2 cans from each brewery.  They are donating the proceeds to a cause of need here in Cayuga County.   
Summerhill Brewing
Home of more than just the 13th president of the United States.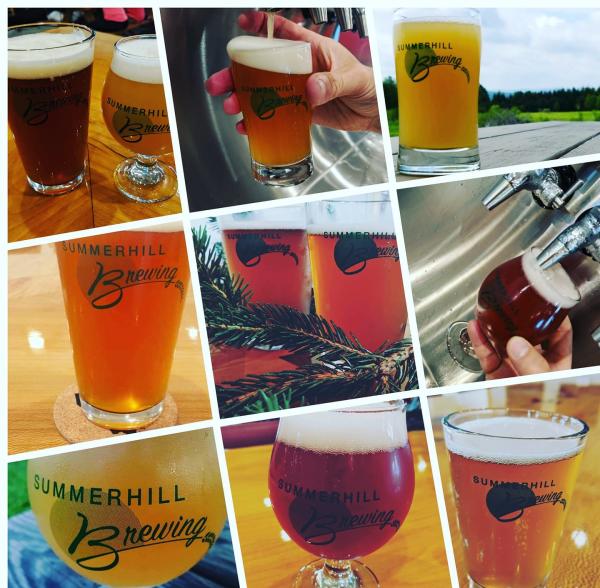 After just one sip of their craft beer, I realized this brewery is certainly going to be one of Cayuga County's shining stars.  After tasting Fillmore American Ale, Paper Money and then onto Iron Plow it appears their brews are clearly, spot on!  Insider note: Summerhill brews pair well with 10-10 BBQ and Megan McDonald is their secret weapon, between arranging events, mixing up beer cocktails on Facebook live, and whipping together pastries that are beyond outstanding, she is their multi-talented marketing guru!  
Before NYS on Pause, Summerhill had a wide assortment of events, from yoga to live music, beer dinners featuring local fare, and special events that included Wine and Bloom workshops.  We can't wait to see them return in the future and to see how they celebrate.  The Cayuga County Office of Tourism is hopefully that in the coming weeks we will be able to slowly start up again and in the second part of this blog we decided to e-interview our brewers with a couple of quick questions. 
---
How are our brewers doing?
---
That is a question best answered by the powers that be-er!  
Lunkenheimer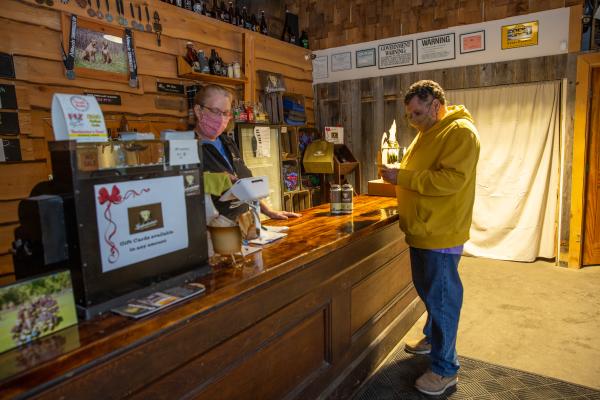 WHAT ARE YOU MOST LOOKING FORWARD TO?
I am looking forward to getting some normalcy back and seeing our regulars again. We have been working the tasting room for coming up on 6 years and you build a lot of relationships over that time. When that is suddenly taken away you start to miss those conversations you take for granted every week.
WHAT IS THE MOST CHALLENGING PART OF THIS TIME?
It would be hard to pick the most challenging part of this time because everything becomes a challenge. It may not be any harder to do a task but because the business needs to be agile an easy task now becomes challenging to fit into the constantly evolving schedule. It's been a constant challenge to keep up with the day to day work, the new mandates coming out by local, state and the federal government and then trying to figure out how to adjust to stay compliant.
Shep's Brewing Company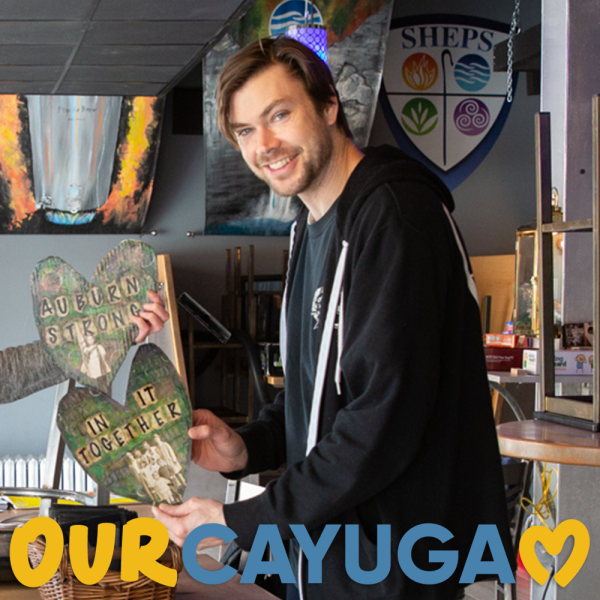 WHAT ARE YOU MOST LOOKING FORWARD TO?
What I am most looking forward to, is having everyone have the opportunity to stop in, listen to some great music and drink some great Shep's Beer!
WHAT IS THE MOST CHALLENGING PART OF THIS TIME?
The most challenging part of this is the waiting. We, like everyone else, like to make plans. It's really hard right now to make any plans. My big one, like every year, is our 6th Anniversary Party which is tentatively scheduled for Saturday September 26th!
Next Chapter Brewpub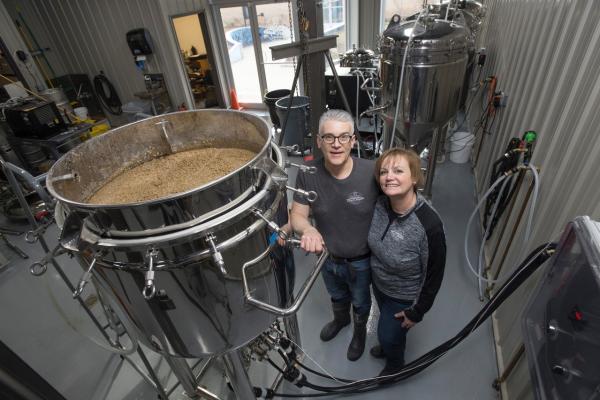 WHAT ARE YOU MOST LOOKING FORWARD TO?
We are most looking forward to seeing our customers enjoying live music in our brewpub.  
WHAT IS THE MOST CHALLENGING PART OF THIS TIME?
The most challenging part of this time is planning the amount of staff we need to support our limited take out and delivery service. 
Prison City Pub and Brewery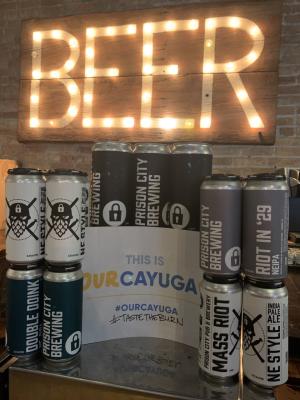 WHAT ARE YOU MOST LOOKING FORWARD TO?
Everything? Mostly being with our co-workers again, we miss them the most. They are our family and can't wait to be with them again to do what families do; laugh, cry, argue, celebrate each other. But, we also miss our guests; regulars and strangers alike. This pub is our home, and we love to entertain.  Doesn't matter if it's the locals that are here on "their pub day/night" or the coutnless guest that visit us from out of town. We mostly miss delivering great food, beer and service to the kind souls that pass through our doors everyday. Not having that intimate human connection has been a struggle. 
WHAT IS THE MOST CHALLENGING PART OF THIS TIME?
Haha...everything!? Mostly transitioning from a brewpub serving guests food and our house beer to, really, a production brewery with a kitchen offering take out/curbside pick up only. As a high volume restaurant, it took us a minute to figure out how to be a take out joint. We got it down pretty quick though. Also, we're all pretty aggressive social animals. We are at our best when we are busiest and knowing we're delivering a great experience to our guests. Not having them in our home is heart breaking.  Navigating the future of what a restaurant will look like, how it will operate is what we're focused on now. So many unknowns, but we're planning for all and any scenarious. Need to be creative and act quickly in these uncertain times while understanding how to keep staff and guests safe. Planning is EVERYTHING.
Summerhill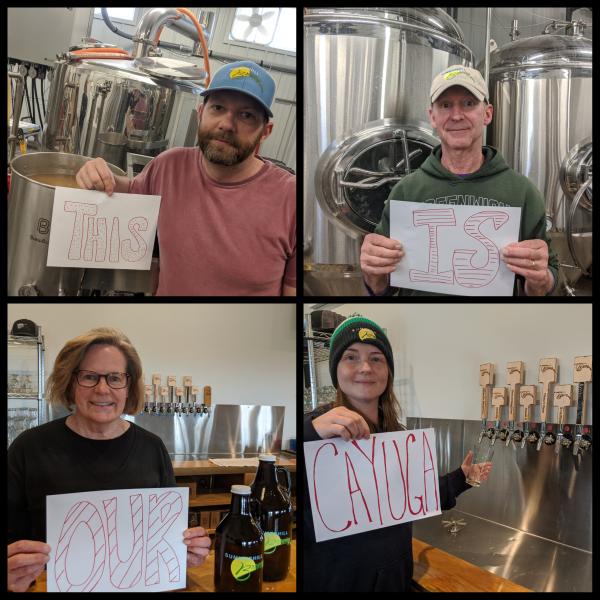 WHAT ARE YOU MOST LOOKING FORWARD TO?
Warmer weather! Being able to reopen and see our customers again!!!
WHAT IS THE MOST CHALLENGING PART OF THIS TIME?
The most challenging part of this time is the uncertainty of everything. 
---
In the meanwhile....we can all patiently wait for days like these to come again. 
Until then grab a local beer and celebrate American Craft Beer Week under quarantine.  Cheers.