Some of the characteristics used to describe who Harriet Tubman was as a person include "spiritual" and "caring." Harriet Tubman believed in God as her creator, guide, protector, and deliverer and noted it was her deep faith that helped her through challenges. As a humanitarian, Harriet Tubman was always looking after those in need of food, shelter, clothing, and medical attention. These two qualities can also be associated with the holiday season. Regardless of what, or if, you celebrate a religious holiday during this time, the splendid decorations and window displays play a key role in creating charm, beauty, and compassion around Cayuga County and celebrate the kind, caring spirit that reflects Harriet Tubman. 
We've rounded up a bunch of places to help you see who's "dressing" for the holidays:
The Seward House Museum - A unique opportunity to see grandiose Christmas décor from the 1800s is waiting for you at The Seward House Museum! This National Historic Landmark displays one of the most original collections of any historic home in America. Walk the beautiful grounds and enjoy a guided tour of the 17 rooms – left almost as though the Sewards have just stepped out and will be coming home any minute. Be sure to visit the lower level, which was once an actual stop on the Underground Railroad. 
During the month of December, enjoy some holiday fun with a candlelight tour! Experience a full Victorian Christmas with all the trimmings and trappings. Guides lead candlelit tours of the home, which is decorated in holiday splendor by local florists. You will learn about Christmas traditions of the Sewards, friends and confidants of Harriet Tubman's, through heart-warming memories shared from their letters and diaries.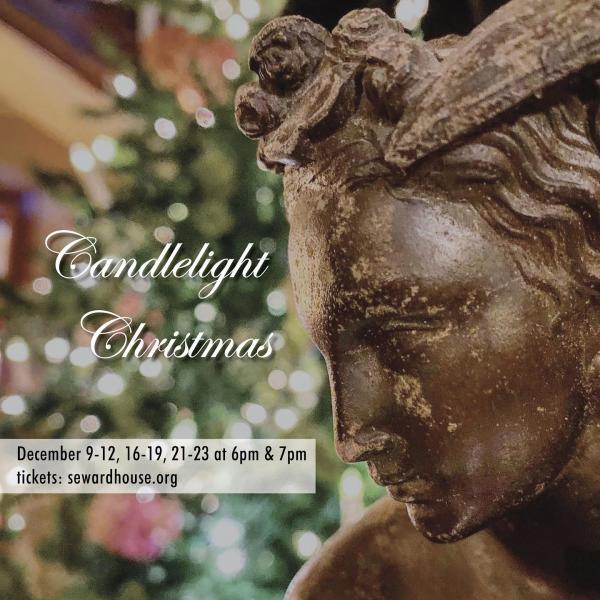 New York State Equal Rights Heritage Center - Enjoy the white lights that line the light poles and wreaths placed with care as you walk next door to the New York State Equal Rights Heritage Center. You will learn about New York State's progressive history supporting equality through interactive displays that come to life as you wander around these state-of-the-art exhibits. Experience the creative ways trailblazers stood for justice and learn about the key contributors from the 1800s to modern day. In addition, the Center provides information on the region's many attractions and destinations. Also on site is a Taste of NY store featuring local products, where you will be sure to find that one-of-a-kind holiday gift!
Fort Hill Cemetery - A ten-minute walk from the NYS Equal Rights Heritage Center will bring you to the Fort Street entrance of Fort Hill Cemetery where you can take a self-guided tour and visit the resting places of American icons such as of William H. Seward and family (#14 on the Fort Hill Cemetery map), as well as Harriet Tubman (#17 on the Fort Hill Cemetery map). Download a map here or pick one up at the Seward House Museum.
The holidays are a perfect time to visit Harriet Tubman's graveside to commemorate The Christmas Escape of 1854. This was when Harriet Tubman returned from freedom to Maryland to lead her brothers Ben, Robert, and Henry out of enslavement.During the holidays and throughout the year, you may notice various mementos left around the gravesite, such as flowers, flags, rocks, and money – including $20 bills, which many hope will one day portray Harriet's picture. 
Ward O'Hara Agricultural & Country Living Museum - After escaping to freedom and settling in Auburn, Harriet Tubman owned and operated her own farm where she raised pigs, grew vegetables, and tended to apple, pear and peach trees. Explore what farm life was like in the 19th and 20th centuries as you continue your holiday adventures at Ward O'Hara Agricultural & Country Living Museum. Experience life on the farm by touching tools made throughout the years from hand-held to horsepower to tractor power. 
While you're there, you will be awed at the beauty of the Museum's annual Festival of Trees, showcasing over 115 trees decorated and on display with many different and unique themes. There will be lit and old-fashioned trees, real and artificial trees, large trees and small trees, and green trees and colored trees. Come between November 13 and December 24 and vote for your favorites! The trees remain on display until January 31, 2022.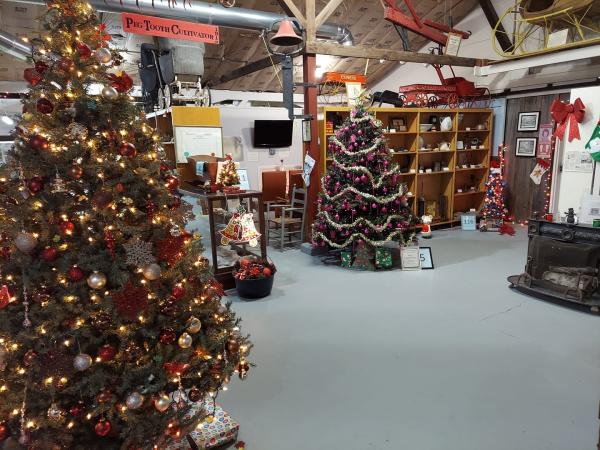 Cayuga Museum of History and Art - Throughout November and December, over 50 different holidays are celebrated by cultures and religions across the globe. In Cayuga County, many of those holidays come with distinct memories of family, food and cultural tradition for the many communities who have called the area home. The Cayuga Museum of History and Art's ongoing 2021 exhibit, The Memory Project, concludes with Part III, a holiday centered examination called Festivity and Family: Memory through Tradition.
On display until January 8, 2022, Festivity and Family will be a living examination of the families who live here today. Share the ways you and your family celebrate the season, and explore the diverse memories and traditions, familiar and unfamiliar, that can be found right here in Cayuga County.
Downtown Auburn - Downtown Auburn, NY, is the ideal place to see beautiful decorations, warm your fingers and your toes, and find that special gift. Ring in the holidays with the Holiday Parade and tree lighting ceremony, holiday themed pub crawl and window wonderland walk. Don't forget about that perfect gift – a downtown gift certificate. A downtown gift card is accepted at nearly 50 Downtown Auburn retail shops, spas & salons, restaurants, service businesses & entertainment venues.