Music on the (Little Sodus) Bay
Review of Fair Haven Porch Fest, 2022

Playing at 14492 Fancher Ave, After Six Quartet sang it best
during the 2022 Fair Haven Porch Fest…
"Let the good times roll/ Don't care whether you're young or old/ Let the good times roll."
The second Sunday of August, the village of Fair Haven transforms into a musical destination with more than twenty porches becoming stages for acts ranging from solo artists to full bands. The event began at noon with five acts including Fair Haven's very own All-New Kazoo Band.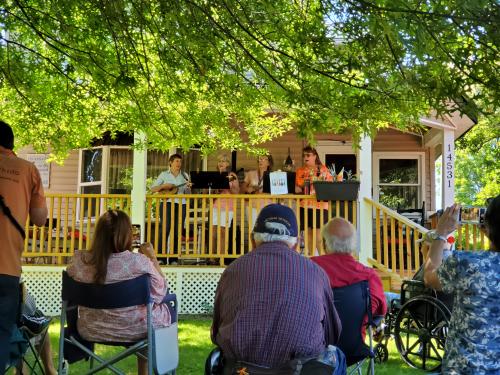 Each act took to their porch for roughly forty-five minutes. Walking along the streets of Fancher, Cottage, Richmond, and more you hear a combination of covers and original songs by groups like The Endless Mountain Derelicts and Kay Miracle. Stand-out groups like the Ukeladies and the CNY Alphorns added to the day with their specialty instruments and positive vibes. Each performer brought something uniquely their own to the day as well as the All-Jam held at the Sterling Cidery that wrapped up the event.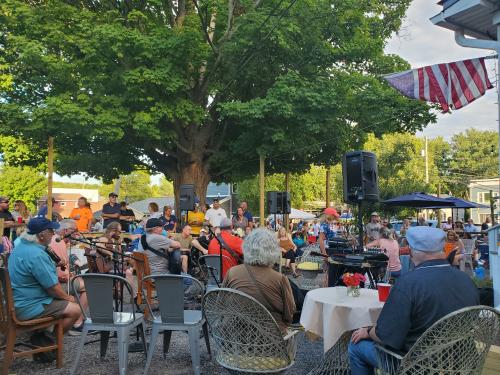 While you walk between the stages consisting of porches and lawns, there are plenty of local treats to enjoy including gyros at Brandon's Grill and Pub, to smoked pork from Swarty's Meats, a chicken bar-b-que fundraiser, and treats from Fly By Night Cookie Company. All of which paired nicely with a specialty mule from Stick and Rudder, a locally crafted cider from the Sterling Cidery, or tea from the Hardware Cafe.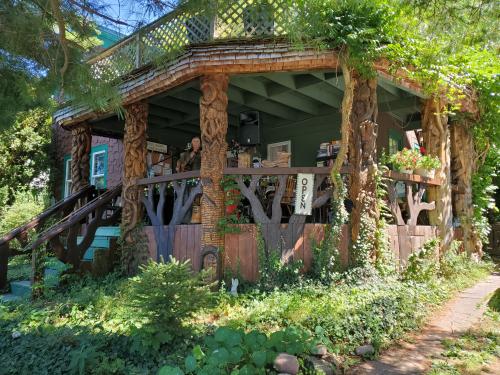 Porch Fest is a family-friendly and community centric event that brings together friends all ages, from near and far to enjoy a variety of musical acts. If you're already setting plans for next summer, reserve the second Sunday in August for Porch Fest!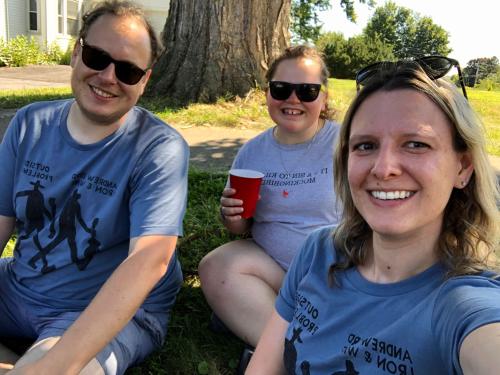 Photo Credit Hannah Szpaicher
Learn more about the 2023 event by following Fair Haven Porch Fest and Sterling Cidery on Facebook.
You can also check out photos from this year by visiting Onephoto, also on Facebook.