I'll let you in on a little secret—first Fridays of each month in Auburn, NY are fun and free! You can attend events at cool places, eat free snacks, get in for free, and have major fun right here in the heart of the Finger Lakes.
Listen to this line-up: A.T. Walley's, Auburn Ale House, Auburn YMCA-WEIU, Beautiful Things, Cayuga Museum & Theater Mack, Finger Lakes Artist Cooperative, Holiday Inn, Matchbox, McMurphy's Irish Pub, Schweinfurth Art Center, Seward House Museum, Seymour Public Library, Swaby's Tavern.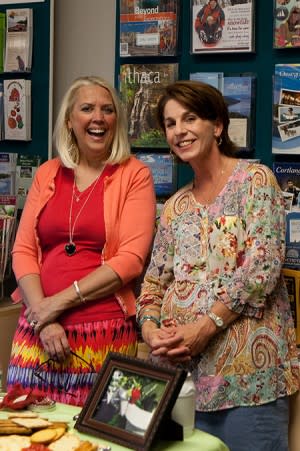 Not to mention the Cayuga County Office of Tourism will be featuring it's Finger Lakes Sweet Treat Trail Tasting Tour at the Holiday Inn!  This farmer's market style event is free and family-friendly, offering samples and tastings of locally produced baked goods, jams & jellies, honey and maple syrup from 17 sweet spots. The 2014 Tasting Tour Brochure & Pass to all of the participating sites will be available for pick up so you can start planning your own personal tasting tour!  Last year's event was a huge success and you don't want to miss this yummy tour of Cayuga County!
You can enjoy discounts, art, music and lots of specials on the first Friday in this small city in the lovely Finger Lakes. A plentitude of free entertainment! Wow! How cool is that?
And here's the catch, there is no catch!  It's really that simple.
So, come to the Finger Lakes on a Friday, stay at a bed and breakfast or another one of our accommodations.  The Holiday Inn, The Hilton Garden Inn, Tuxill House, Inn of the Finger Lakes, and so many more, then visit a museum, tavern, art center, or load up on our local flavor, whichever suits you.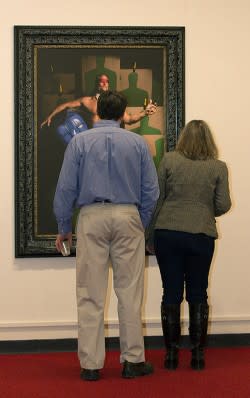 Here are some of the sweet places to check out--A.T. Walley's, this place is a class act—a martini bar with all kinds of unusual cocktails, music, beautiful cherry woodwork, and panini's.
The Schweinfurth Art Center is the closest thing we have to the Metropolitan Museum of Art. You will never be disappointed. This art center has 6-8 different exhibits each year. Currently on exhibit is, Made In New York, featuring artisits throughout the entire state!  And when you go on the first Friday you get in free plus you get refreshments. Cool beans. No, you don't get cool beans, but oh never mind, it's just an expression.
At the Cayuga Museum of History & Art, you can view their current exhibit which will be ending soon, From Gilded Stage to Silver Screen: A History of Auburn's Theaters. Come learn about Auburn's storied historic theaters and their lasting impact on the present-day city.
Looking to bring the little ones?  Then the Seymour Public Libary is place for you!  Stop by at 6PM for a performance by Mama Pajama's Playhouse, followed by crafts & refreshments. Also at 6PM a young adult fiction group discusses "Feed" by M.T. Anderson. All library services will be available until 8PM.
Of course, here in Auburn, nestled among those amazing Finger Lakes, you will always find a lot to do. Let me know which is your favorite venue~
---
Bobbie Panek lives in Central NY. She's a poet, writer and wanderlust. You can read more about her at Bobbiepanek.com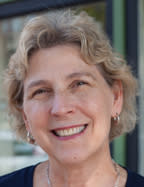 ---