Strolling hand-in-hand, relaxing with a luxurious couples massage, sharing an intimate meal in front of our dining room's roaring fire — Aurora has everything you need to make Valentine's Day unforgettable for you and your sweetheart. From private wine tastings to roses and champagne, you'll find something special to share at every turn and countless ways to connect and rekindle during a romantic holiday away.
1. Share a Nourishing Meal Together
With roaring fireplaces and intimate tables, our dining room is the perfect spot for a cozy meal. To make February even more special, our three course tasting for two menu is available the entire week around Valentine's Day.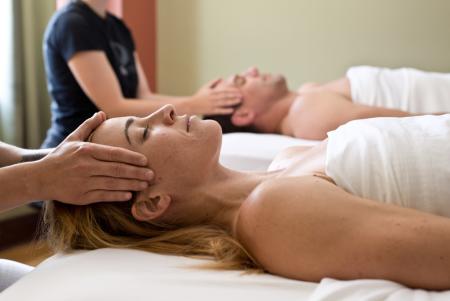 2. Book a Duet Massage
The Loft, our new wellness center, opens this January, and we've partnered with our friends at Rasa Spa to provide our guests with an extensive treatment menu. Rasa's signature couples massage, the Duet, is designed to help cultivate an intimately enriching atmosphere for partners.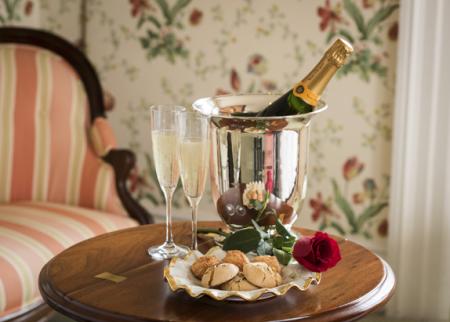 3. Add a Romantic Getaway Package
Looking to wow your partner when you arrive? Consider adding one of our special welcome packages to your stay. Our Romantic Getaway package includes a bottle of Finger Lakes sparkling wine, a platter of house-made, gourmet cookies, and roses in your room upon arrival — and a romantic lakeside dinner for two. You just have to call; we'll make all the arrangements.
4. Create your Own Wellness Weekend
Spend a romantic weekend connecting with your sweetheart while living well. Schedule a private partner yoga class with our Director of Serenity. Curl up with a book by the fire, take a snowshoeing adventure, sip some wine, or relish in an afternoon nap. Whichever you choose, a weekend in Aurora will leave the pair of you feeling rested and renewed.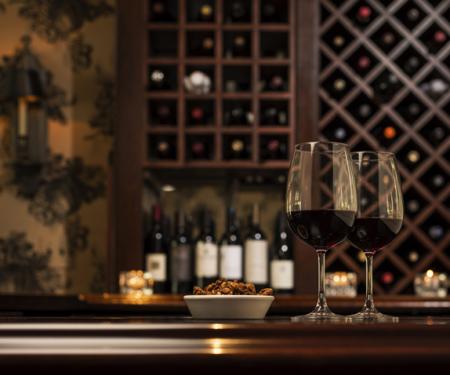 5. Schedule a Private Wine Tasting
Spend an afternoon with Erin, our dining room manager, expanding your palate with our private wine tasting package for two. Each tasting experience is uniquely suited to your tastes — exploring a certain region, varietal, or taste profile. The designer of our wine list, Erin will be happy to explain the basics, nuances, and artistry of wine tasting and curation.
After your tasting, enjoy dinner in our locally-sourced, award winning dining room.
Ready for romance?