On Saturday, August 9th 10am to 10pm, Downtown Auburn hosts one of the most beautiful and lively events in the Finger Lakes. 
Every August the Finger Lakes Region AACA Memorial Car Show invites the owners of all manner of classic and antique vehicles to adorn Genesee Street, the main street of Auburn, with their babies.  When owners unwrap their vehicles each one becomes a gem, glistening in the sun, candy for the eyes, endless topics of conversation that bring back memories and unbridled nostalgia.  The atmosphere is electric with happy people, loads of live music, local restaurants offering a great selection of food and cool drinks. Along with and the sheer joy of sauntering down the middle of a main street and being able to just soak it all in at your leisure with vintage music (courtesy of Good Time Charlie's DJ) to compliment the classic vehicles.
The fun begins at 10am w
ith the Finger Lakes Region AACA Memorial Car Show and be sure to make time to head on over to the Knights of Columbus on Market Street from 2 to 6pm for the AuBurn Bike Fest featuring a display of bikes that will impress you and maybe make your heart beat faster when they rev their engines.  It's such a good feeling!  The live music of Inside Job under the bandstand on the banks of the Owasco River will make you want to dance, and you should!  If you are looking hungry there are burgers, dogs and brews available from the Knight's. The AuBurn Bike Fest is organized by the Fire & Iron Motor Cycle Club #222 in coordination with Eliminator Automotive & Cycle, and this event raises funds for the Burn Foundation of CNY.  Admission for this fun event is only $5 and goes to a good cause!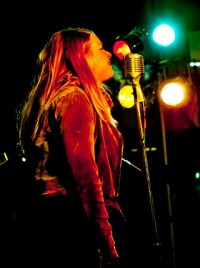 The beat goes on with more live music of Silver Queen Casket Company from 6 to 10pm under the tent in front of A.T. Walley's on Genesee Street.  Offering great food, libations and lots of people to meet, these folks know how to throw a party!  Free parking is available on-street and also in the parking garage.  You will be glad that you experienced this totally great day so mark your calendars and phones to be in Auburn, New York on Saturday, August 9th from 10am to 10pm.
This event is sponsored by the City of Auburn, Auburn Downtown BID, Finger Lakes Region AACA, AuBurn Bike Fest, Eliminator Automotive & Cycle, A.C. Walley's & Company,  and the Knights of Columbus.  If you are looking for additional information on the event contact The Auburn Downtown BID at 315-252-7874, or email connie@auburndowntown.org.  Feel free to visit www.auburndowntown.org  or https://www.facebook.com/pages/Founders-Day-Festival-in-Auburn-NY/389719663728?fref=ts for further information as well.