If you are looking for a key weekend to visit downtown Auburn, NY located in the heart of the Finger Lakes Region, plan on the second weekend in August. Founder's Day is a two-day street festival that offers something for the whole family, whether you like antique & classic cars, motorcycles, live music or fine art, Founder's Day in Auburn, NY can provide what you are looking for.
Here is a run-down of all of the different offerings happening during that weekend. The live music starts on Friday, August 12th with the Founder's Day kick-off party at Music on the Mall from 7 – 10PM in the State Street Band Shell. This outdoor reunion performance by American Monster Band features members Ryan Meyer on electric guitar, Will Miller on bass & Leon Miller on electric guitar, Tom Lusk on drums and Ben Rafferty on keyboards.
This five-piece improvisational band is based out of Auburn & Colorado. Genres include reggae, rock, Latin, Motown, funk, bluegrass & blues. They play a variety of cover songs as well as a diverse collection of original compositions.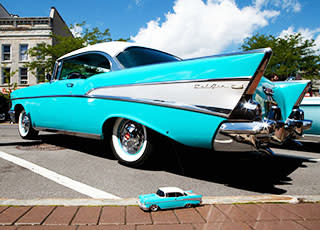 The next day, come back downtown for the FLAACA Antique Car Show from 10AM - 4PM on Genesee Street & Route 34. View hundreds of classic & antiques cars, plus an art & flea market, DJ music with Jane Stebbins, Good Time Charlie's, vocal performances by Auburn Public Chorus & Tonal Recall, plus auto & motorcycle awards. https://www.facebook.com/events/637931813035990/
The auBURN Bike Fest & Ride 2016 is partnering with the car show, and is happening from 2 - 6PM on State Street. Fire & Iron Motor Cycle Club #222 are raising funds for Burn Foundation of CNY; and their ride starts at noon followed by live music by Inside Job 1 – 3PM, and JD Blues Band 4 – 6PM, plus bike-related vendor booths. 315.406-1408 https://www.facebook.com/events/270412566683090/
If fine art is more of interest, a block down the road on the Owasco River is the location for the Art Flaire event for Unity House happening from 10AM - 4PM at Market Street Park. Regional fine artisans, crafters & vendors will be showing & selling their works, plus live music, novelty food items, a bake sale, silent auction & more. 315.253-6227  http://www.unityhouse.com/artflaire.html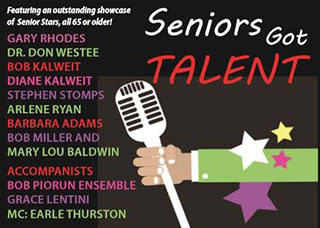 Another entertainment option that day is "Seniors Got Talent," from 1 - 4PM on the front lawn at Westminster Manor, 81 South Street. This outstanding showcase of senior stars, all 65+, is free; cast your votes for $5 or $20 for 5 to benefit Westminster Manor residents. 315.252-0507  http://www.westminstermanoradulthome.org/
Then, save some energy for the nighttime showmobile big band entertainment from 6 - 10PM at the corner of Genesee Street & Dill Street. Come rock out to the high energy Ithaca-based bands Gunpoets performing from 6 – 8PM & Big Mean Sound Machine from 8 – 10PM.
Also, that Sunday, August 14th is the super popular Great Race triathlon on Owasco Lake, so book your lodging soon if you plan to visit! If that weekend doesn't work, check out our website for more ideas and options, we have festivals & events scheduled all year long!  315.252-7874  www.auburndowntown.org