This Thanksgiving we have so much to be grateful for. Here in the Finger Lakes we are surrounded by rich, beautiful farmland, long rows of vineyards thick with vines, and the steel blue waters of numerous lakes.
We celebrate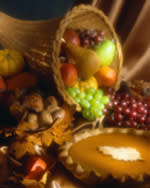 four seasons each bringing its own unique personality. Right now autumn is abundant with gold, red, and orange hues.
Culturally, Cayuga County is bursting with art, music, theater, and history. All you have to do is check our events listing and you'll immediately find fun events to attend.
This Thanksgiving I hope that you feel blessed. It can be easy to find simple joys in life.
Being from a big Irish Catholic family, whenever our family got together to share that delicious meal we would naturally start our teasing and maybe not choose our words too carefully. We decided to create a Thanksgiving tradition.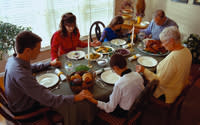 Whenever we sit down for that wonderful dinner, someone says a blessing and then soon after we take turns telling the person to our left something that we like about him/her. Every person is included and I've found that the sweetest remarks come from the youngest and the oldest members of our family. It can be something as simple as "You're a great cook", to "Thanks for helping me yesterday on my project."
So whether you live locally in our beautiful Finger Lakes area or farther on please tell the person next to you something that you appreciate about them. The feeling it creates is what Thanksgiving is all about.
---
Bobbie Panek lives in Central NY. She's a poet, writer and wanderlust. You can read more about her at Bobbiepanek.com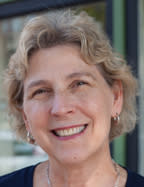 ---