It's Cayuga County's first annual hibercation and we are thrilled with how creative our partners have been in crafting special hotel packages. Thoughtful welcome gifts and experiences, unique dining specials, and attractive pricing are just the beginning. Prison City Pub & Brewery even came up with a signature Hibercation Beer Flight to help us all get in the spirit. Read on to see what kind of hibercation warms your soul most:
Inns of Aurora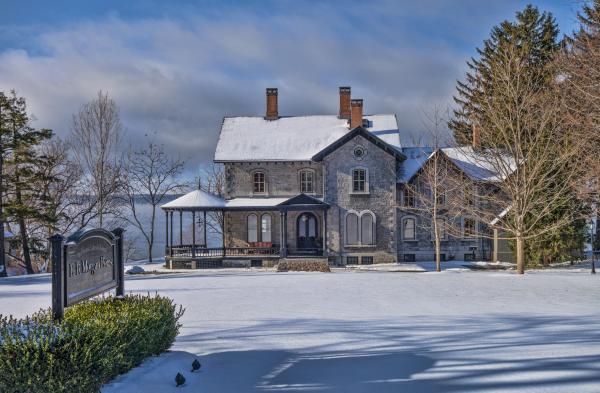 At Inns of Aurora, hibercation offers the perfect opportunity for reflection and rejuvenation. Enjoy beautiful lake views and take advantage of a yoga class or a serenity session. Eat well, sleep well, and focus on you. When the same room is booked for two consecutive nights, your hibercation package includes a complimentary $100 credit to on-site 1833 Kitchen & Bar. At check-in, you'll receive a signature organic Winter Spice Tea, designed and hand-blended by the Director of Serenity. Room rates, which vary by room and date, typically range from $150 to $290 per night between January and March.
Reserve your Hibercation package by calling 315.364.8888 or at reservations@innsofaurora.com
Hilton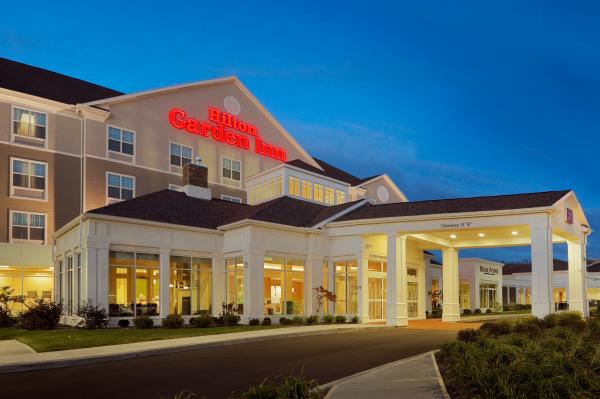 Experience your hibercation downtown at the Hilton, just a short walk from local restaurants, historic sites, and craft breweries. Your Hilton hibercation comes with a $25 credit toward any meal, as well as a complimentary bottle of wine and a welcome gift. It also includes late checkout, so you can stay snuggled under the covers a little longer than usual and even have time for a dip in the indoor pool. You'll enjoy all this for just $139 per night, plus tax. Please use code HIB202 when booking.
Book Now! Click on "special rates"
Enter HIB202 in the group code box
Or call 315-252-5511 and mention code HIB202
Springside Inn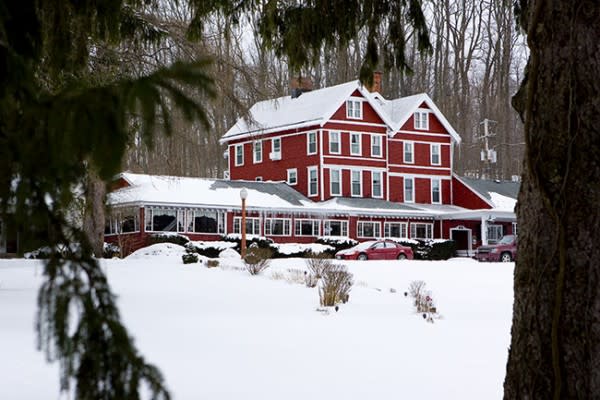 Unplug in a quiet country setting with a hibercation at the Springside Inn. Cozy up to the fireplace with your favorite book and a glass of wine or pull out a board game for a little friendly competition. Your Springside Inn hibercation includes a welcome gift as well as a complimentary wine pairing when you purchase dinner at Oak & Vine. The nightly package rate for a standard room is $149, plus taxes, with the option to upgrade to a whirlpool suite for an additional $40 per night.
To reserve your Hibercation, call 315-252-7247
Turner 1816 House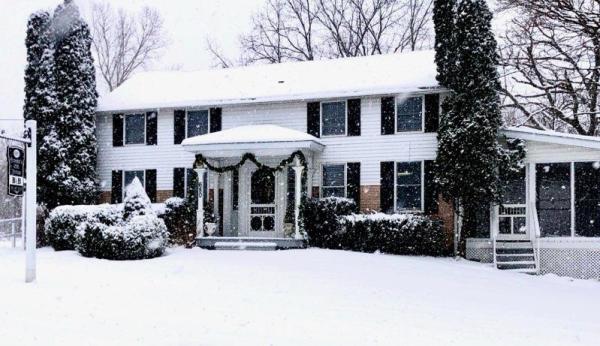 Hunker down in a charming historic home with modern-day conveniences on a hibercation at the Turner 1816 House. Nestled in the village of Fair Haven, you'll be within walking distance of the shores of Lake Ontario. Your hibercation here includes a two-night getaway for $250 (queen room) or $275 (king room), including a delicious continental-style breakfast each morning at the Inn. You'll also receive a $30 coupon for some comfort food at Hardware Cafe down the street (open weekends only).
All hibercation packages and promotions run from January 15 through March 15, 2020. Book your stay today!