Who couldn't use some comfort right about now? Cayuga's homestyle restaurants and diners are working hard to provide us with some comfort of good ol' home cooking! Susan Lemon of the Hardware Café & General Store in Fair Haven on how patrons are getting the comfort of homestyle cooking and how they've adapted to better serve the community.
Q: What is the most popular menu item at the café?
A: Before the changes that had to be made the most popular item was the turkey dinner. Now we have the family style dinners available and people have really responded to the Chicken Pot Pie option.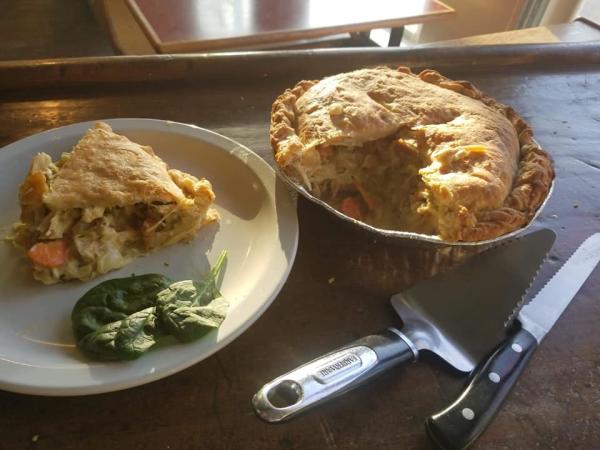 Q: Now that you've started the family style dinner options, have you gotten feedback on them?
A: They have been very popular, and we think that we will continue them even after we are able to host people again in the café. I think that it will provide a certain convenience for campers and tourists to be able to get a family meal at a great price. I think that we really hit on something with this new offering.
Q: Do you have any anecdotes or lighthearted stories that you' like to share?
A: Recently my manager has joked about using the clear pot lids tucked into a hoodie for a face mask. I think that there are small moments that we should all just take in and enjoy when we can. The little reprieves from the heaviness that is going on are very important.
Enjoy the little moments that bring you smiles, take advantage of the comfort food that the essential workers are striving to provide for us. While so many families are busy wearing multiple hats, a simple way to support our community and make the night a little easier is with a homestyle meal that is delivered or picked up from your favorite diner or café.