We enjoyed the ride to the Montezuma Audubon Center. We joined 8 others who were also going on the nature hike. Our guide, Chris Lajewski was so friendly and welcoming. He offered loaner binoculars to anyone who needed a pair. We all used the rest room and looked around in the gift shop and in the glass terrariums at the turtles. There were two telescoping lens pointing to a Horned Owl nest in the forest off in the distance. It was fun trying to find it.
Eventually we all rode with Chris in the Center's van. He drove us a short distance to Howland's Island. We passed over a salt marsh—which is quite rare. Its veins run deep. We watched a coyote marching across a field—totally at home. We got out of the van and walked en masse down the trail for a 2-3 mile walk that would take us 2-3 hours. We met a John Deere tractor and a large dump truck. We learned that the state leases 200 acres of muck land to farmers.
The Island needs to be managed. It was wild until the building of the Erie Canal, and until farmers ditched, drained, and diked areas. Now the refuge has to be managed to keep it fit for migratory birds. Howland's Island is globally significant for millions of birds.
Immediately we saw birds: Bald Eagles, Northern Pintails, a Cooper 's Hawk, and many ducks and geese. We saw a beaver lodge, fox and rabbit tracks, turkey vultures and one trumpeter swan.
With about a dozen of us walking on the snowy trails the sound that we made was crunch, crunch, crunch. But as soon as someone heard or saw a bird or flock of birds, we all stopped to listen and look. It was a sacred walk, Its purpose to appreciate raw nature. It was just lovely. A few times, Chris would give out a call "CSHH, CSHH, CSHH" to sound like a distressed bird. We stood silent and waited for a response.
There are nine active Bald Eagle nests. There are many Osprey nests along Rte's 5&20. There are twenty-five miles for hiking, biking, cross-country skiing or snowshoeing and numerous water ways for canoeing and kayaking.
Chris is a friendly guy who is knowledgeable and helpful. There are activities every month. This was my first bird watching experience. But I have a feeling it's the beginning of a new sport. I loved it.
Check out the Montezuma Audubon Center's website for many fun activities:
April 18 & 19: Roll Out the Red Carpet for the Cerulean Warbler
Vendors and Exhibitors Wanted for the 7th Annual Wildlife Festival on Saturday May 4 from 10 am – 3 pm.
---
Bobbie Panek lives in Central NY. She's a poet, writer and wanderlust. You can read more about her at Bobbiepanek.com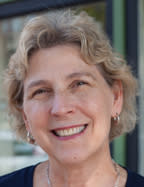 ---