A MENU WITH A MISSION TO SUPPORT THE ARTS
Cafe 108 is located in Auburn, New York. The building is an expansion of Auburn Public Theatre. Every dollar spent at the restaurant funds the nonprofit's mission to cultivate affordable access to art education for everyone. This mission driven restaurant fosters community in a beautiful gathering space with an inviting atmosphere.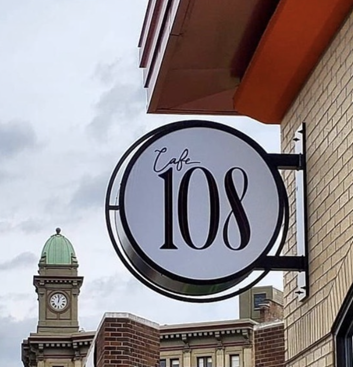 Auburn Public Theatre's artistic director, Angela Daddabbo, and executive director, Carey Eidel, are friendly faces  that remind you of the purpose behind the place. The love of the arts are recognized on the walls of Cafe 108 which hangs creative pieces from local artists. Customers can purchase food and art during their  visit. How fun! They even have a smaller table with some crayons and paper for the kids to create too! 
Cafe 108 is a vibrant addition to downtown Auburn and a wonderful partner on our Sweet Treat Trail.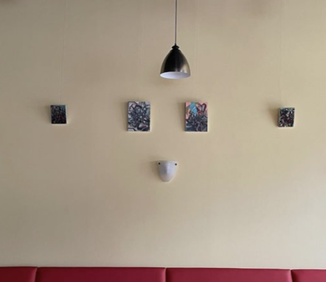 The restaurant recently celebrated 1 year since opening on 8/25/2020. They started their soft launch with online orders and in-store pick ups because of the pandemic. Cafe 108 has proven to be a resilient force in the community. They have grateful customers and a wonderful social media presence with great photos and heartfelt stories of their food and community.
Cafe 108 has partnered with Simple Roast, a beloved Auburn brand, and local roaster of delicious premium coffee. The restaurant is delighted to be the exclusive downtown retailer for their entire line of coffee and specialty drinks. The intention is to bring the best cafe experience in town!  
Another partner of Cafe 108 is Paul and Kendra Porter, owners of the local food truck Potatoes & Molasses and Black Brook Farm, an organic growing operation in Skaneateles and Seneca Falls. 
Cafe 108 serves mouth-watering variety for our sweet treat trail! It's a tasty portion of what Cayuga County has to offer.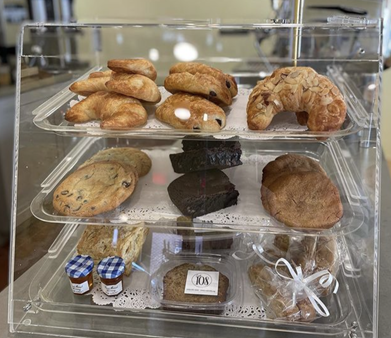 This local gem has a MENU WITH A MISSION!  You can order online and purchase gift cards on their website: www.cafe108.org 
Cafe 108 invites us to collaborate with them by enjoying their good food which empowers a future for artists, farmers, and the community.
The eatery nourishes the community with delicious, healthy, sustainably grown food curated by farmers and chefs. They provide eco-friendly packaging and a menu with a mission to empower the arts!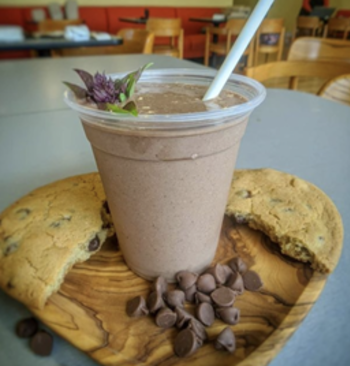 Make this one of your stops on the Fingerlakes Sweet Treat Trails and let us know about your visit. 
Cafe 108  is located at 108 Genesee St. Auburn, New York 13021. 
For more info call them at (315) 252-2233 
Find them online at: 
Website: https://www.cafe108.org/about
FaceBook:  https://www.facebook.com/Cafe108.org/
Instagram: https://www.instagram.com/cafe_108/