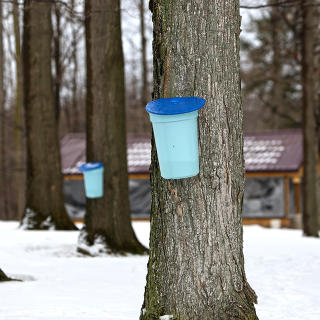 Sponsored by the NYS Maple Producers Association, March 17-18 & March 24-25, 2018 Maple Weekend is when maple farms across New York State invite visitors to their "sugar houses" to experience first-hand how pure, mouthwatering maple syrup and maple products are made.  It's a family -friendly event with tours, samples, activities and of course fresh maple syrup and maple products to enjoy.   In Cayuga County, you have two delicious options to try and we highly recommend you make a visit to both, equally yummy stops.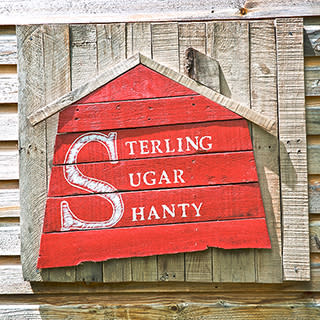 Sterling Sugar Shanty in Sterling near the shores of Lake Ontario welcomes visitors with the opportunity to experience their maple production, a pancake breakfast with all the trimmings, a raffle for a maple basket and maple infused items for purchase.
Smokey Hollow Maple Products in Jordan offers a variety of activities including demonstrations on sap gathering, then and now, from buckets to the modern tubing and vacuum system.  They have maple popcorn, maple cotton candy, molded maple sugar, maple mustard, maple BBQ sauce and more.  If you can make it with maple, they pretty much have it!  Pancake breakfast served daily from 8:30 a.m. to 12:30 p.m.
Don't miss this chance to visit these farms and learn about New York's maple sugar making traditions and taste pure maple syrup and maple products at their freshest and finest.