Cayuga County has an impressive history that is kept and protected by the numerous organizations dedicated to running the museums that dot our county. We have the pillars of this historical preservation united under the Historic Sites Commission in Auburn, NY. Names that draw regional and national attention. Harriet Tubman, William Seward, and Theodore Case are names that will bring people to these museums. Yet, just as they knew it in their time and we all know it today, an individual doesn't make history. There is a village behind every leader that supported them and made their accomplishments possible. This same scenario exists today in Cayuga County and the keepers of our history. Our museum curators and historian are the stewards of Cayuga County's past, present and future.
As residents of Cayuga County, we should know of and support this network of historians and museums. During the COVD-19 times, we're unable to visit them in person, but their websites and social media are filled with information we can learn from and support. Many are hosting Facebook Lives and virtual events. Look them up and follow them on Facebook, Instagram, twitter and the like. Post on their pages and comment on their activity.
Fun museum related activities going around that you should check out:
View the Schweinfurth Art Center's newest installation!
 The battle between the Seward House Museum and the Cayuga Museum of History and Art is over! The vote is out and the Cayuga Museum wins!  #CURATORBATTLE #creepiestobject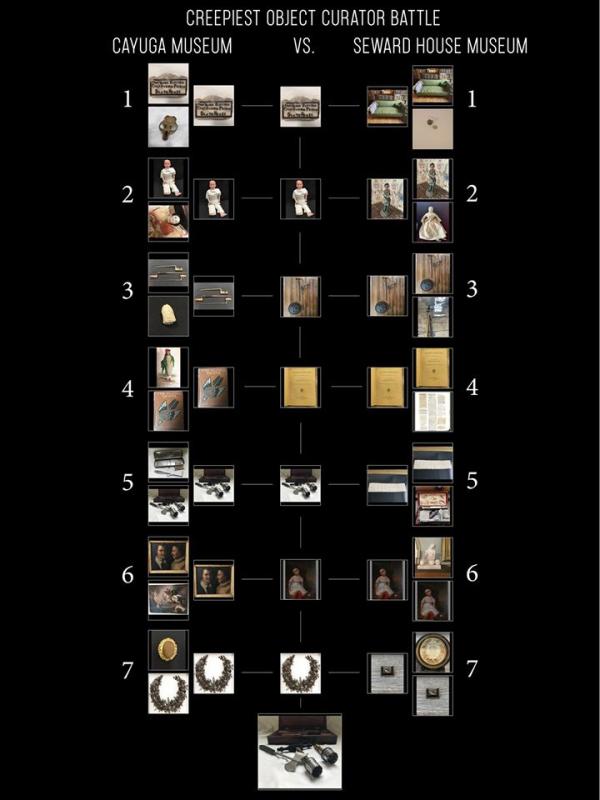 Take part in and share your own replica of a famous work of art. Want to participate? Rules of the #betweenartandquarantine challenge: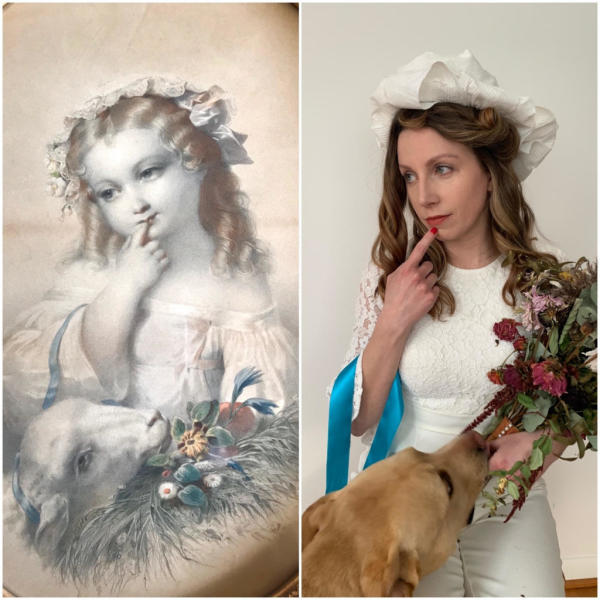 1) Choose your favorite artwork
2) Find three things lying around your house
3) Recreate the artwork with those items
4) Share it with the Cayuga Museum! Post your meme in the comments section of their blog or go on Facebook, Instagram, or Twitter, tag the Cayuga Museum and add these hashtags to your post: #betweenartandquarantine #museumfromhome #museumathome #nysmuseums #SupportCayuga #MuseumInExile
Check out the Cayuga Museum - for full details and to select which piece of art you would like to mimic: 
 Check out The Seward House Museum's Live Stream Lunch Series every Thursday on Facebook Live and don't miss their "What is it Wednesday" when you will find out about many special items in the Seward House Museum.


Many museums and local businesses are participating in #GivingTuesdayNow - a global day of giving and unity in response to the unprecedented need caused by COVID-19. Please consider supporting the Museums and helping to keep the arts alive with a gift to their fundraising efforts on May 5th - every little bit helps!
Museum at Home Interactive Blog: Short Film Challenge - make a short film and share it with the Cayuga Museum.  Check out the details here!


 
As New York State starts reopening; check out your local museums, get involved in their programming, volunteer for their events and fundraisers, as they thrive on local support. You will have to check out our History, Arts and Culture page for the full list, but here's a sampling to get you started:
Aurora Historical Society and Village History Center - Permanent and changing exhibits relating to the history of the village of Aurora and local history programs.


Brick Church School House - This one-room school house was used as a school from 1861 until 1939. It was restored and is used for community functions, tours, and displays period items from 1920-1930's.


Cayuga-Owasco Lakes Historical Society - The History House contains the Millard Room, which includes artifacts and personal effects of Millard Fillmore, the 13th President of the United States, as well as over 1,000 family files housed in the Luther Research Center and Archives. The House also contains the "Mecca of Spiritualism" display.


Frontenac Museum - Located in an historic Presbyterian church, the Frontenac Museum has exhibits related to the Civil War, Cayuga Lake and Native American History.


Howland Stone Store Museum - The museum, formerly a cobblestone store built in 1837 by the family of Emily Howland, displays Howland's contributions (1850-1920) to movements for abolition of slavery, education, and women's rights, including an original Underground Railroad pass and women's suffrage posters.


Port Byron Old Erie Canal Heritage Park - The park gives visitors an authentic glimpse into life on the Erie Canal in the mid-19th and early 20th centuries including the enlarged Erie Canal Lock 52 and the Erie House Complex, which dates back to 1895 and includes the Erie House Tavern and Hotel, a mule barn and blacksmith shop. The newly constructed Visitor's Center offers interactive displays and educational materials. Seasonal.


Rural Life Museum - This museum is dedicated to preserving local history and agricultural traditions.


Ward O'Hara Agricultural & Country Living Museum & Dr. Joseph F. Karpinski Sr. Educational Center - Step back in time to the turn of the century and life on the farm and family homestead. See tools made from the 1800s to the 1940s, spanning the years of farming's greatest changes — from hand-held to horse-drawn tools, and later to tractor power.

 
Some fun Hashtags to follow to learn more about the world of museums: #MuseumAtHome #MuseumFromHome #MuseumInExile#MuseumMonday