In our new series Scenic Routes, we have been posting and exploring great drives around Cayuga County including the Sweet Treat Trail, Cayuga Lake Scenic Byway, Owasco Lake Scenic Route, Route 90, Historic Route 20 & 5 and the Seaway Trail. Here is where I'll describe the routes and give some ideas of stops along the way, be sure to check out our Instagram for the beautiful imagery and trip inspiration!
Just recently I drove nearly all of those mentioned routes. It started out a beautiful sunny summer day, then rather quickly we started to get the first rain we'd gotten in some time. To be honest I was bummed I wouldn't get to take the best photos or stop and stretch my legs, maybe pick a flower on the roadside, but as I was going along, I felt a sense of comfort. The beautiful views and fun curving roads were still there, and I had my favorite music going. The rain made it a cozier and more relaxed drive. Just as I reached the last leg of my excursion I had driven out of the rain and it was a beautiful summer day again. Just as I got to experience various types of weather, I can assure that these drives are a good time no matter the weather conditions.
The Sweet Treat Trail is truly unique to Cayuga County. With everything that has been happening in the world it is nice to slow down, focus on making new connections and supporting local business. The stops along this trail will give you a, literal, taste of what Cayuga County is made of. There are 15 stops on the 2020 trail and along the way you can taste the products made by the people who make our communities what they are.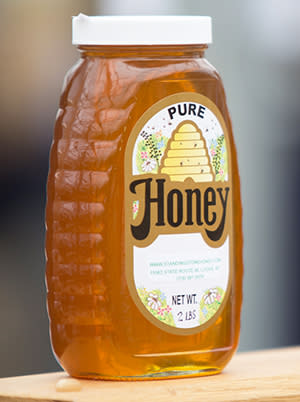 The Cayuga Lake Scenic Byway was designated back in 2002 and is an 87-mile loop on the boarders of, you guessed it, Cayuga Lake, so portions of this do leave Cayuga County. Some great opportunities to shop and sip lay along this route. You can enjoy not only the beautiful views, make sure you stop in the Charming villages of Aurora and Union Springs! Enjoy lunch at the Fargo Bar & Grill and shop a bit at MacKenzie Childs, continue on south towards Union Springs for a quaint historic village. At just about the mid point of the lake make sure you make a stop at Long Point Winery for a tasting! If you need a few more provisions for your trip hit up the King Ferry Corner Store, you'll be amazed at what you find.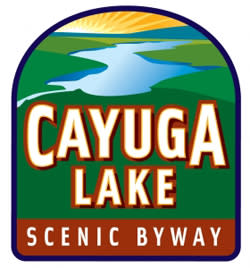 The Owasco Lake scenic route is always beautiful, but especially so for taking the fall foliage. While Owasco Lake is the smallest of the Finger Lakes it has tremendous features that provide access to two parks, Emerson Park in Auburn and Fillmore Glen State Park in Moravia. Two great places to get out and stretch your legs and enjoy nature. At the north end of the lake and Route 38 make sure to stop at The Oak & Vine at Sringside Inn for a delicious lunch to go or dine in.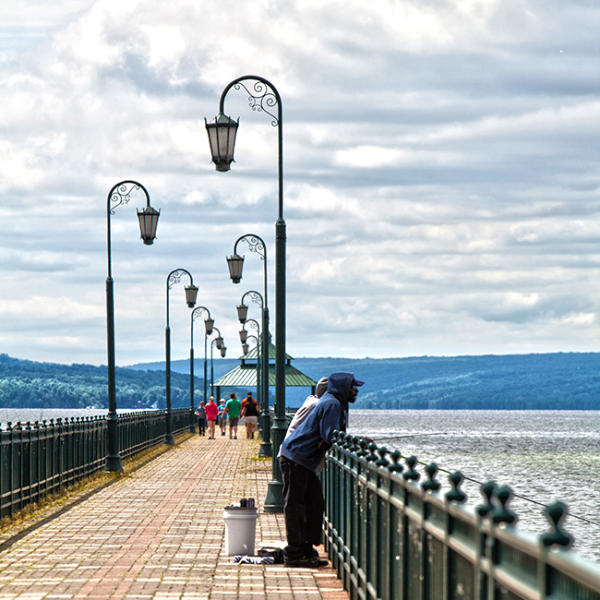 Route 90. This route will take you through the southern part of Cayuga County. There are some tasty discoveries along this route. While this is a tiny diversion off of the main route, its worth stopping at Treleaven Wines. Views, tastings, and good company await you. Continuing back on the main route traveling east you will come along Summerhill Brewing. Make a stop here for a variety of hand-crafted small batch brews. Grab some growlers of ale to enjoy after you get home. Alternatively if you are looking for a waterway trip vs. the road trip be sure to dive into the Cayuga Lake Blueway Trail ! You'll find trip ideas for non-motorized boating, like the 5.5 mile trail from John Harris Park, Cayuga to Frontenac Park, Union Springs.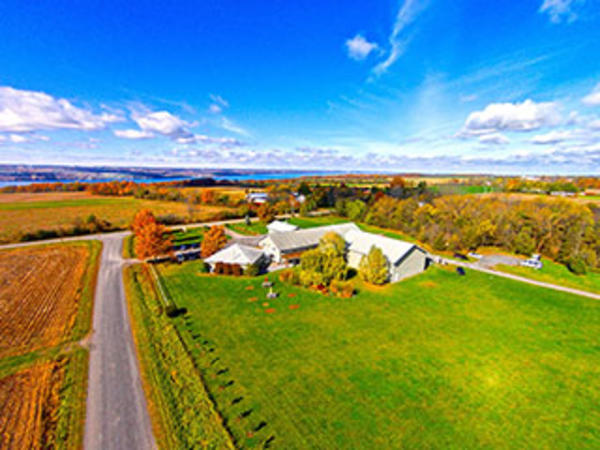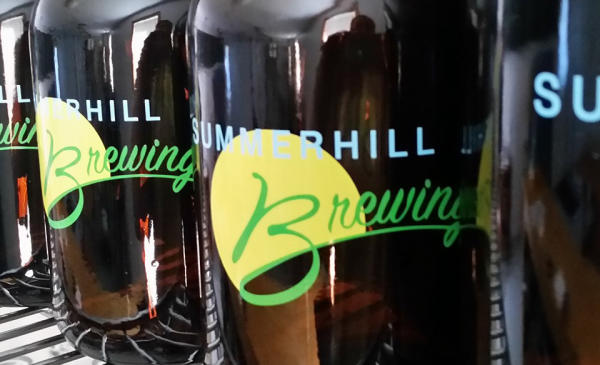 Routes 5 & 20 converge in Auburn. On the west end of Route 20, there is Montezuma, with the Montezuma National Wildlife Refuge and Montezuma winery, in the middle so to speak is Auburn chockfull of history, museums and eateries. Traveling on Route 20 to the east side there is Highland Park Golf Club and Strawberry Fields Hydroponic Farms. There is no shortage of things to discover on this route. If you depart Auburn and take Route 5 northeast you will come upon Owen Orchards, stop, and wander the beautiful grounds and pick up some tasty treats for the next leg of your journey.