Agriculture is alive and well in the Finger Lakes and if you don't believe it, you better come on down to The Big 6 Picnic & 4-H Country Fair. If you think you remember what the county fair was like in your home town and hanker to relive that memory, this is not to be missed! This all started back in the 1940's and has been revived over the past three years and gets bigger and better each year.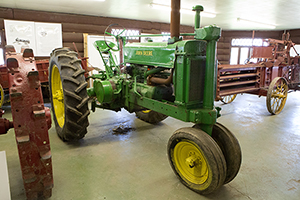 Bet you thought that 4-H and Cooperative Extension were things of the past. Stop by and you will change your mind for sure.
Over the 3 day run, there will be wine tasting; a Dog Show; a Dairy Showmanship Show; displays of 4-H projects; Cattle Breed classes; activities for kids along with face painting, duck pond, a fishing derby, San dart, Bean bag toss, coloring contests, woodcraft bird feeder construction and more plus a Petting Zoo and small animal displays. Music will be offered by several local groups along with the Erie Canal Cloggers doing their thing.
On the Fairgrounds, there will be antique tractors and farm equipment on display plus dairy cattle and other small animals. 
And food. Last year, I had some delicious peach pie a la mode. Can't wait to see what I will have for lunch this July.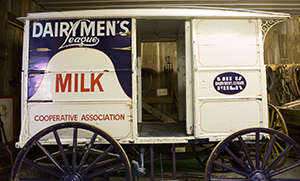 Inside the museum, you can view corn planters and huskers; hoes and shovels; wagons and tractors; a barn construction display; a "cow" you can actually milk; an old fashioned kitchen where apron-clad gals may be churning butter or making soap; a Black Smith's shop; a mercantile store; dairy outbuilding and so much more. Really just about all manner of farm tools and stuff you probably don't know anything about! 
There is also a great display about the history of the D. M. Osborne Company, a major employer in Auburn from 1875 – 1903 with reapers, harvesters and mowers on view. Word has it that they employed up to 3,500 people of a total population of around 35,000.
The Big 6 Picnic & 4-H Youth Country Fair will be held Friday, July 25 – Sunday, July 27 at the Ward O'Hara Agricultural & Country Living Museum, Route 38A/West Lake Road, Auburn. For a complete list of times and all the events at the fair, go to www.RememberTheBig6.com. You can even friend the fair on Facebook.
---
Susan Marteney teaches Community Education classes at CCC and is a co-owner of Tuxill House, a European-style guest house in Auburn, an avid gardener and a community activist.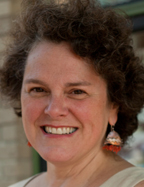 ---