The family-friendly Finger Lakes Sweet Treat Trail is all about the unique sweets and treats that Cayuga County has to offer. Whether you seek honey or jam, or homemade cookies created with locally grown and produced ingredients, the Trail has everything to satisfy your sweet tooth cravings. The Trail includes bakeries, farm stands, stores, ice cream stands, u-pick fruit fields and cafés, all featuring locally grown and produced sweet treats. From north to south in Cayuga County, it seems like all roads lead to yummy goodness! Get your tasty tour pass, found at all participating locations, and have it stamped by at least eight of the fifteen sites to be entered in a drawing for a gift basket. Here are a few locations to visit this fall!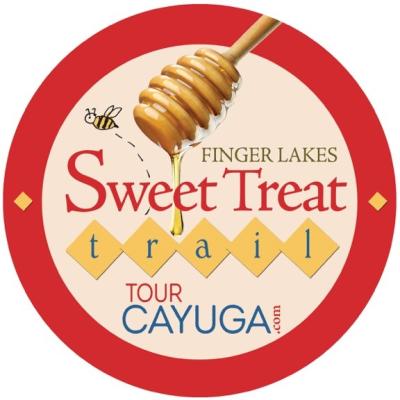 Day 1:
Begin your journey with brunch to-go at Susan's Servings in Union Springs, known for fresh baked goods and breakfast specialties, open Wednesday-Saturday at 7AM. The menu changes daily and these goodies sell out fast! You can usually expect a casserole or quiche, scones, muffins, cookies, brownies, and even breakfast pizza. Then continue your travels and enjoy the scenic drive north on state route 90 along Cayuga Lake, the largest of the eleven Finger Lakes.
Octane Social House in Auburn has just opened in the former Nolan Building and will be a centrally located, limited-service relaxed environment social house providing high quality, approximately 70% locally sourced and farm-to-table food. You can expect bakery items and deconstructed sandwiches with specialty beverages, including coffee & tea-based drinks, cold brew on tap (available to be sold in growlers), Italian sodas, juices, local wine, and craft beer. Here you'll find a down home atmosphere where neighbors are friends enjoying camaraderie and entertainment. While you're here, peruse a local art gallery and hear the original Wegmans Player piano passed down through the owners' family.
There's so much to see and do here, you could start with lunch and stick around for dinner. To wrap up your adventure for the day, check out the local sites in this quaint, historic downtown area. Unwind from your travels with an overnight stay in Auburn. Click here to find a full listing of places to stay in Cayuga County.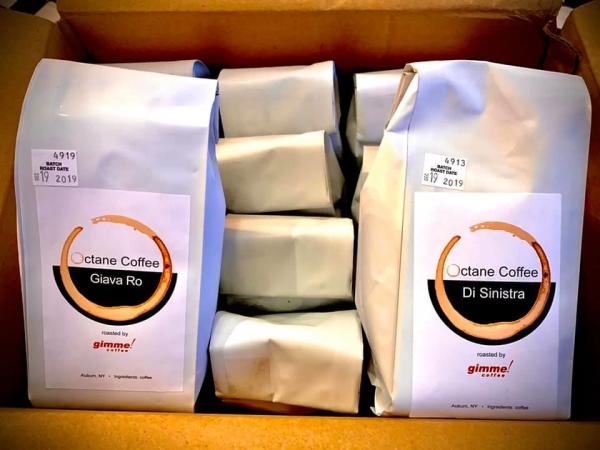 Day 2:
Savor a light yet delectable breakfast at Gretchen's Confections in Auburn, open Tuesday through Saturday, 9:30AM-1:30PM. Gretchen's is known for gourmet hand-crafted chocolates and artisan beverages. Indulge in a bit of bliss while you're here, and with so many unique flavors, you won't be able to resist taking some goodies home. Grab a coffee and hit the road to your next stop!
If you are looking for a one-stop shop, visit Owen Orchards in Weedsport. Open Monday through Saturday, 9AM-7PM and Sunday 9AM-6PM, goodness abounds every day of the week. They are famous for apple picking, tractor rides, and cider donuts in the shop- you can even watch the cider press! Pick your own fruit in the orchard, select pumpkins and gourds for carving and a variety of squashes for pie baking, as well as the tastiest fresh peaches in the area. You'll be amazed at the selection in the shop, featuring a variety of local goods from fresh produce to honeys and jams, cheeses and seasonings! Another attraction with so much to do for the whole family, you'll want to carve out plenty of time to see it all!
Please call ahead for Smokey Hollow Maple Syrup in Jordan and Standing Stone Honey Products in Locke. If you are unable to visit their homesite locations, you can find their products at partnering locations. Smokey Hollow Maple Syrup products like candies and syrup can be found year-round at the Taste NY Market in the NYS Equal Rights Heritage Center in Auburn, open Tues-Sat 10AM-5PM. While you're here, take home a variety of other New York State products to remember your trip. Standing Stone Honey Products sells honey and other bee-produced goods regularly at the Moravia Farmers' Market on Thursdays through October from 10AM-5PM.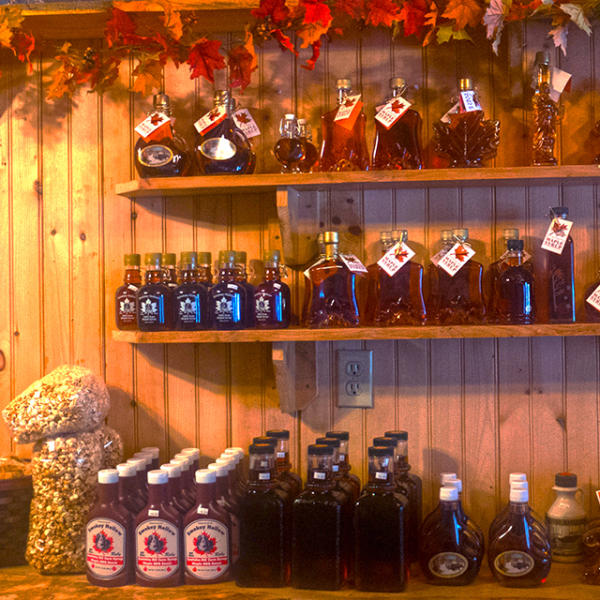 For a long weekend, include our other Sweet Treat Trail partner stops, like Fly-By-Night Cookie Company and Hardware Café in Fair Haven, King Ferry Corner Store in King Ferry, and Muzzi's D'Italia Ice in Weedsport. Plus, Strawberry Fields Hydroponic Farms, Reese's Dairy Bar, Morgan's Half Acre Produce, and New Hope Mills in Auburn. Find more details about the trail partners!