Outdoor Recreation, bathtub races, and great sandwiches
Entering the village of Moravia by the North, you will find our beloved state park Fillmore Glen. This park boasts approximately 7 miles of hiking trails, numerous waterfalls, a campground featuring camper and tent sites, a playground, a creek fed natural swimming area, a replica cabin of Millard Fillmores birthplace, and many open grass fields for recreation. Fillmore glen also holds the annual Fillmore Auto show and flea market. The auto show and flea market have been running for over 40 years and is held on labor day weekend each year. This event sees hundreds of show cars and over 100 flea market vendors.  The proceeds from the auto show help support various groups in the area as well as a scholarship for the local high school.  On the second weekend in August our local volunteer organization the Friends of Fillmore Glen hosts an event called Fillmore Days. This event includes bathtub races, yes thats right, I said bathtub races.  Also live music, local craft beer, wine, food, artisan vendors and is free to the public to attend.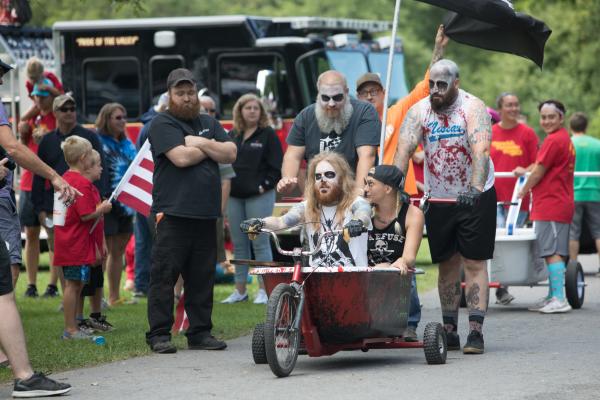 If you continue your walk down from Fillmore Glen following the creek (that is named dry creek), here you will come across the fair grounds located at the Moravia VFW. The Moravia fair is held around the middle of July each year.  If you continue down dry creek a bit further you will find a secret little swimming hole the locals refer to as the cows horn. This area gets its name from the shape the creek makes near the swimming area, looking like a cows horn. On hot summer days we also enjoy spending time at Owasco lake, located just north of the Village of Moravia. Here you will find South Shore Marina, a great place to launch your boat, stock up on fishing supplies, rent kayaks and pontoon boats. Here they also offer three quaint little cabins that are available to rent including their very own dock space. 

A short paddle across the lake towards the east you will come to the Owasco inlet, it is home to a abundant amount of flora and fauna. From here you can kayak farther up the Owasco inlet which is one of the top ten rated kayaking spots in the state of New York. Here you can kayak towards the east into the Owasco flats wild life preserve and see wildlife such as frogs, fish, turtles, ducks, bald eagles, great blue herons and many, many, more.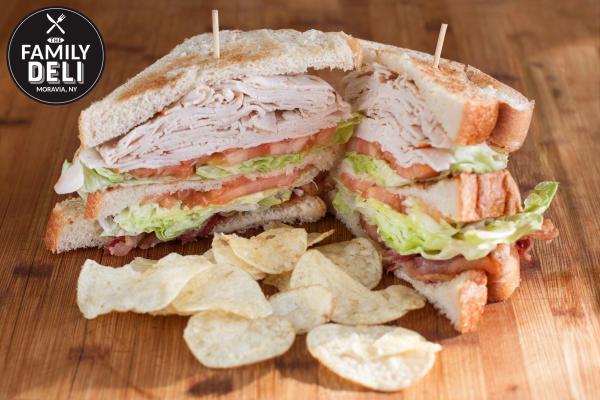 Around the corner from St. Matthews church you will find my favorite place to eat, located at 110 main street, called The Family Deli. The Family Deli is just as its name implies. It is a family run business that is locally owned, and operated.  They have some of the best eats and sweets around. Their sandwiches are made with fresh bread baked in house daily. Fresh baked muffins, cookies, and cinnamon buns line their glass faced display case. One of my favorite (and most filling) things to get is their turkey club served with fresh cut french fries. I dare you to find a better one. You will not be leaving hungry from here. The staff are courteous and kind and really do teat you like family. Whether it by car, bicycle, plane, or by foot Moravia has a lot to offer with rich history throughout. Just a walk through the village looking at its beautiful architecture will have you convinced.  Its a little slice of paradise hidden away in plain site.