You never know what you will find at the Route 90 50-Mile Garage Sale
July 27 and 28, 2019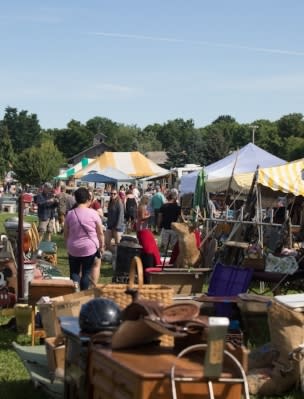 Garage sale season is here and there's nothing better than the Route 90 50-Mile Garage Sale if you are a garage sale enthusiast!  Each year, all the towns and villages along New York State's Route 90 Scenic Byway, stretching from Montezuma to Homer, come together to put on one of the largest garage sales you'll ever see. 
Along the way you will find everything imaginable from antiques to collectibles to toys and clothes, plus loads of other unexpected finds. Always the last weekend in July, the official hours are 8ish to 4ish, both days, rain or shine.
To add to the fun local clubs, fire departments and other organizations put on breakfasts, bake sales and BBQs along the way in addition to the unique eateries you'll find that dot the highway.
The Dos and Don'ts of Shopping the Route 90 50-Mile Garage Sale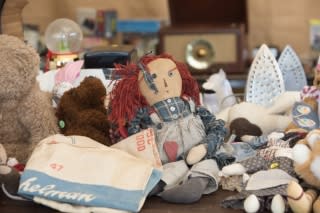 Do get there early to ensure you get dibs on the good stuff  
Don't go alone.  It's best to have one person drive and the other person look out for the deals.  It's really hard to do both!
Don't be afraid to negotiate.  It never hurts to ask for a better price as long as you do it politely.  Of course, the best time to negotiate is towards the end of the sale. 
Make a whole weekend of it as it's hard to do the whole route in one day.  Make sure to reserve your hotel room ahead of time as this is peak season for visitors to the Finger Lakes Region.
Call the Cayuga County Office of Tourism, 800-499-9615, and ask for the Route 90 50-Mile Garage Sale brochure to be sent to you so you can plan your route ahead of time or download the brochure on tourcayuga.com if you are pressed for time.
And lastly, have fun!