Pride of Place
Auburn, NY: Proud to Live in Harriet Tubman's Hometown.
We are proud of where we live, and we want everyone to know it! That's why the Cayuga County Tourism Office has created free yard signs, window signs, and car decals for personal display. This signage serves as an acknowledgment of the honor it is to reside in the chosen hometown of American Hero, Harriet Tubman.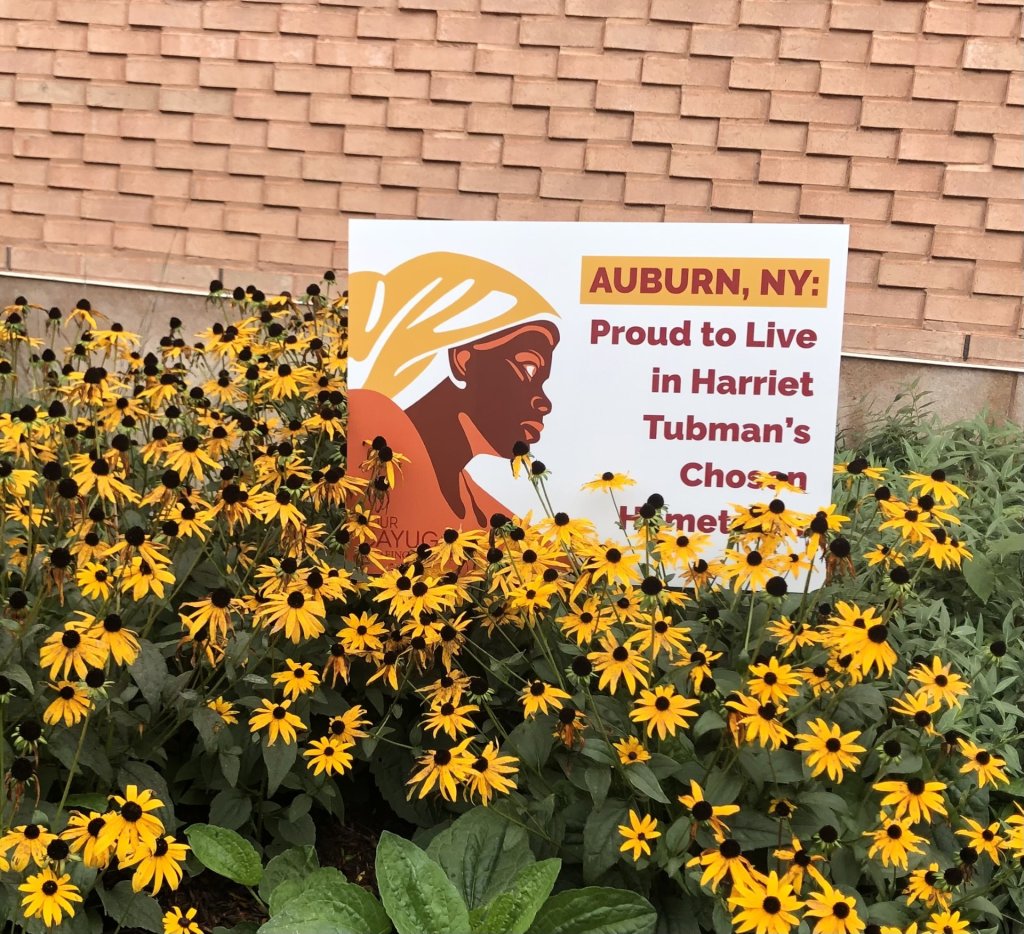 Stop by any of the participating locations below to pick up your free Pride of Place collateral and join us in celebrating the inspirational life of Harriet Tubman.
Watch the videos below to learn more from our local residents on why they are proud to live in Harriet Tubman's hometown.
Learn more about the life and legacy of Harriet Tubman here.