Ohh…So Cozy!!
By: Staff
"The falling snow, the cozy inns, the festive shops and restaurants create the perfect atmosphere for snuggling and reconnecting," says Claire Dunlap, marketing manager for the Cayuga County Office of Tourism. "While many of the seasonal tourists and visitors have headed home, there's still so much to do — or nothing at all — while feeling like we're here just for you."
Populated with quaint lake towns, inviting restaurants, friendly craft breweries and wineries to discover, the Finger Lakes region rolls out a warm welcome to local and visiting couples and families looking for a rejuvenating winter escape. To that end, many of the local businesses, hotels and restaurants are teaming up with the Cayuga County Office of Tourism to participate in a "Hibercation" campaign that runs Jan. 15 through March 15.
"It's the perfect cure for cabin fever," Cayuga County Office of Tourism executive director Karen Kuhl points out. "We're encouraging people to enjoy some guilt-free downtime while they escape the day-to-day pressures of work and home."
New York winter weather can be unpredictable, of course, but that's no reason to stay stuck inside (unless of course, you want to be). The slower pace of the season lends itself nicely to explorations of the great outdoors all around Cayuga County, from leisurely winter walks through picturesque sanctuaries, state parks and nature trails to more active recreational pursuits like snowshoeing, ice skating, cross-country skiing and ice fishing.
Local restaurateurs and shop owners provide plenty of enjoyable ways to warm back up after you come in from the cold. Regional inns and hotels are also getting in on the fun by pampering guests with thoughtful touches that may include late checkouts, special rates, and welcome baskets filled with Hibercation goodies and other perks.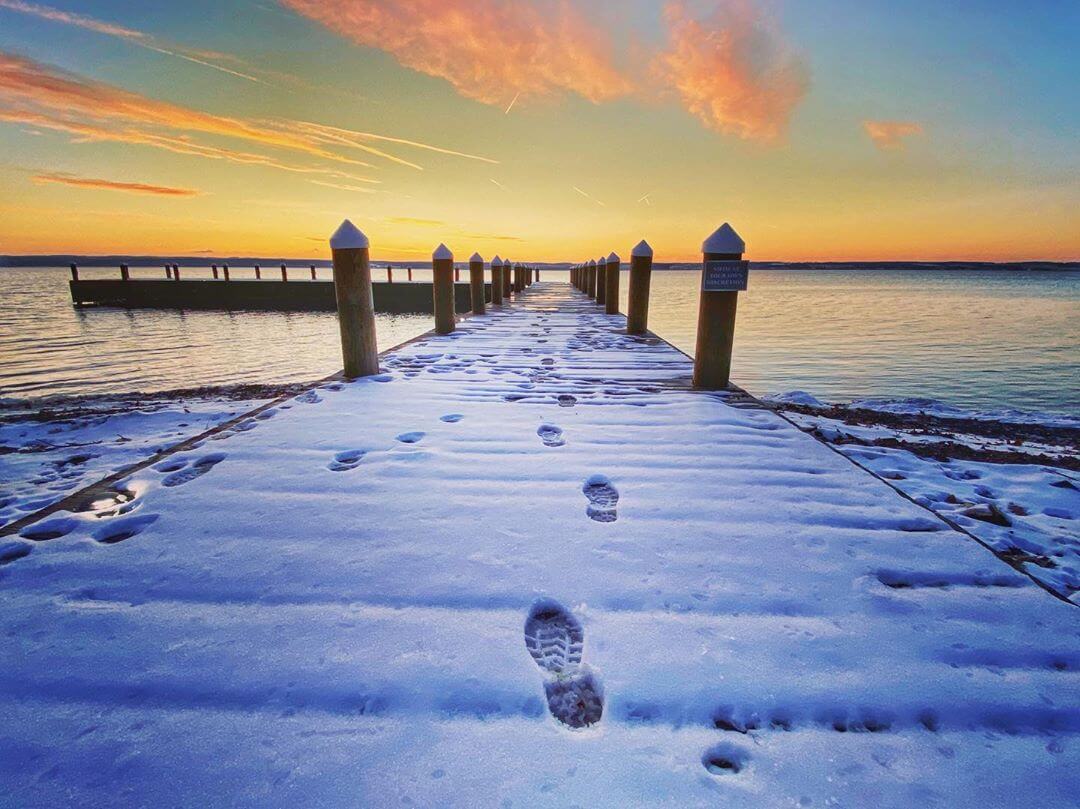 " Many restaurants will feature local brews and cozy down-home, farm-to-table meals," Dunlap adds. "You'll find many familiar, favorite dishes on menus like shepherd's pie, chili, cocoas and unique hot toddies to warm your belly and your soul." Auburn's local award winning brewery Prison City Brewing has even created a special porter just for the occasion, named appropriately Hibercation!
Participating local craft breweries and wineries have also embraced the HIbercation vibe and are offering specials just for the occasion. Check out the places to stay or retail specials pages for all the relaxing details.
After much searching I would say Hibernation can be summed up with one word :
So, why not follow the Danish example and bring more hygge into your daily life by planning your hibercation to Cayuga County today blend all the best elements of hibernation and vacation into a memorable travel experience to share with the ones you love.