Editorial Contact:
Meg Vanek
Executive Director
Cayuga County Office of Tourism
131 Genesee Street
Auburn, NY 13021
(315)255-1658/800-499-9615
email: meg@tourcayuga.com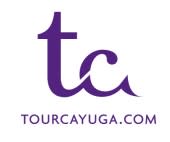 Cayuga Tourism Releases New Research Study
May 19th at the Hilton Garden Inn
Cayuga County, NY - May 11, 2015  – Tourism stakeholders and community leaders are invited to attend a very important presentation sponsored by the Cayuga County Office of Tourism at 8:30 a.m. on Tuesday, May 19th at the Hilton Garden Inn, Auburn.
The presentation will be made by Berkeley Young, President of Young Strategies, a nationally recognized firm specializing in research and strategic planning for the travel industry. The study, conducted by Young Strategies, Inc. on behalf of the Cayuga County Office of Tourism, analyzes our tourism market and addresses the very unique aspects of Cayuga County as a tourism destination.  The results of the study will be used to determine the future strategies that will grow Cayuga County's tourism industry and the economic impact of tourism on Cayuga County.
The presentation is free and open to the public, but reservations are required.  To register call the Cayuga County Office of Tourism at 315-255-1658 or email Maureen@tourcayuga.com.
About the Cayuga County Office of Tourism
The Cayuga County Office of Tourism is the designated Tourism Promotion Agency for Cayuga County and promotes the County's attractions, events, and lodging establishments.  For more information call 800-499-9615 or visit tourcayuga.com