Editorial Contact:
Meg Vanek
Executive Director
Cayuga County Office of Tourism
131 Genesee Street
Auburn, NY 13021
(315)255-1658/800-499-9615
email: meg@tourcayuga.com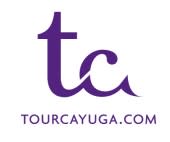 Cayuga County Office of Tourism hosts
"International Tourism 101" Seminar
Tuesday, April 21, 2015
Cayuga County, NY - March 23, 2015 – Last summer Governor Andrew M. Cuomo announced that the I Love NY tourism promotion program would expand into China by establishing an office in the country to market New York's tourism attractions and activities to the $102 billion dollar Chinese tourism market.
To support this expanded marketing strategy, the Cayuga County Office of Tourism in collaboration with Visit Syracuse is offering an "International Tourism 101" seminar to educate our tourism and hospitality organizations on how to better serve not only the Chinese market but also other international visitors adequately and with confidence. The topics to be covered during the workshop include understanding the international visitor and how to work with tour operators serving these markets.
International tourism expert, Jennifer Ackerson, President of ALON Marketing Group will lead the seminar. Ackerson, who is a twenty-plus year veteran of the travel and tourism industry, will discuss cultural differences and what it takes to serve international visitors. She will also recommend partnerships, resources, promotion and the next steps to take.
The seminar will be held Tuesday, April 21, 2015 from 11:00 a.m. – 1 p.m. at the Hilton Garden Inn, 74 State Street, Auburn. The fee is $15.00 and includes a light lunch. To register, email barb@tourcayuga.com or call 315-255-1658. If you are unable to attend this seminar, you are invited to attend the seminar being held in Syracuse on April 22 at Destiny USA from 8:00 a.m. to 10:00 a.m. Email dholder@visitsyracuse.com to register for the Syracuse seminar.
About the Cayuga County Office of Tourism
The Cayuga County Office of Tourism is the designated Tourism Promotion Agency for Cayuga County and promotes the County's attractions, events, and lodging establishments.  For more information call 800-499-9615 or visit tourcayuga.com