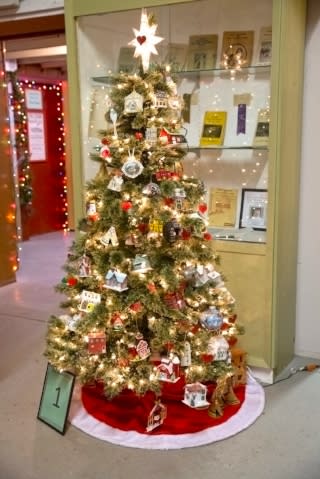 For years Christmas tree enthusiasts have flocked to the Ward O'Hara Agricultural & Country Living Museum for their highly anticipated Festival of Trees, a magical event where beautifully decorated Christmas trees turn the museum into a holiday wonderland.
This year the Festival features almost 100 holiday themed trees.  Each tree has a different theme, from babies to vegetable to ducks!  Doors open at 2:00 p.m. on weekdays and 10:00 a.m. on weekends, closing at 8:00 p.m. nightly through December 24th.  Free admission and parking every day!
The beautifully decorated trees are set against the charming and historic backdrop of the Ward O'Hara Agricultural Museum that brings you back in time to life on the farm and family homestead at the turn of the century.  Explore the past as you stroll through the General Store, Creamery, Woodworking Shop, Black Smith Shop and so much more.   
There is no better way to get in the spirit of an old fashioned Christmas than a family visit to the Ward O'Hara Agricultural and Country Living Museum!