DUE TO THE COVID-19 OUTBREAK THE FINGER LAKES BIRDING FESTIVAL HAS BEEN CANCELLED.
There is so much to love about the Finger Lakes region and in particular, Cayuga County. We have such an abundance of historical/cultural product as well as natural beauties to visit and interact with.
What about birding?
Have you considered focusing your vacation on birding? More people are watching birds today as a hobby than ever before, more than 45 million people, with 3.8 million in NY alone, are birdwatchers according to the findings of the US Fish & Wildlife Service. Birdwatching is reported as being one of the fastest growing outdoor activities in America and it is a major economic driver generating approximately $1.6 billion in ecotourism revenue annually in NY. So, what is the big draw? It is a fascinating hobby and one anyone can participate in, it will inspire you to spend more time in nature, care for your environment and get involved with groups and activities.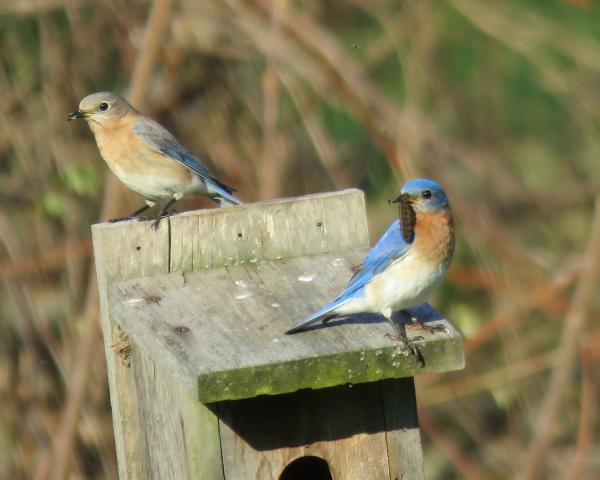 Birdwatching is good for our health, good for the environment, and it only takes a walk outdoors to start appreciating it. Pick up or borrow a pair of binoculars and visit some of Cayuga County's birdwatching spots:
The Finger Lakes Birding Festival
March 26th – 29th

Sterling Nature Center, Montezuma Audubon Center, Braddock Bay Raptor Research and Onondaga Audubon are partnering to offer over 50 family friendly birding activities to demonstrate the awesome birding activity in our region. The Finger Lakes Region is a critically important stopover for millions of waterfowl and birds of prey as they migrate north to their breeding grounds. The event is timed to enjoy and educate about this migration and offer interactive activities to inspire a new generation of birders as well as engage the birding enthusiast with expert led discussions.
"For the Birds" Bird Watching Guide in Cayuga County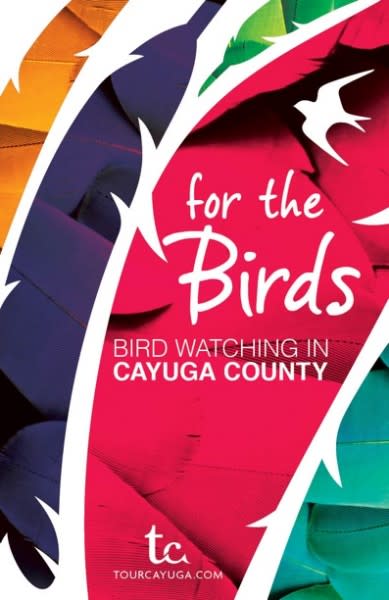 Before you head out on your birding expedition, be sure to pick up the "For the Birds - Bird Watching in Cayuga County" guide from the Cayuga County Office of Tourism. The guide will give you an introduction to the most common birds in Cayuga County as well as the top places to birdwatch. Give the Tourism Office a call at 315-255-1658, send us an email at info@tourcayuga.com, or stop by the Equal Rights Heritage Center and ask for the guide at the front desk.
---
Sources:
https://www.fws.gov/birds/bird-enthusiasts/bird-watching/valuing-birds.php
https://ny.audubon.org/montezuma