Standing Stone Honey Products
Standing Stone Honey Products is family-owned and operated in Locke, a country area in the Finger Lakes region of New York. The business started in 1997 with the Woodburn family's desire to avoid refined sugars. The goal is to provide customers with wholesome products at value prices.
The honey stand in Locke is open by appointment or chance. Products can also be found at several area farmers' markets in Auburn, Aurora and Moravia. They also joined as a partner at the Fingerlakes Farmer's Depot in the Fingerlakes Mall, Auburn.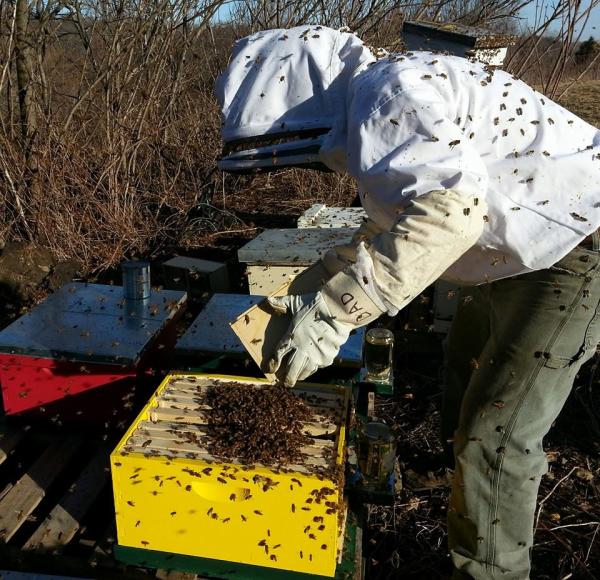 Products include honey in many forms, beeswax candles, honey soap, skin care balm, and bee pollen. Honey varieties include wildflower honey, comb honey, naturally flavored honey, and raw honey. Various colors and flavors of countryside honey are available. Since 1997, Standing Stone Honey Products has been harvesting the rich treasure that owner, Ronald Woodburn, Jr. likes to call "liquid gold." Honey is a real treasure. Come and see!
Can you bee-lieve it? Here are some fun facts about bee products. Beeswax candles burn longer than most candles with less dripping, and have their own natural, sweet scent. Bee pollen is popular for its high protein content, and for having a myriad of trace minerals and vitamins. BeeSoothe Skin Balm has multiple applications. It is an all-purpose skin balm that can be used to help chapped, dry and irritated skin. It can be used as a lip balm, also. It contains Tea Tree oil and Russian Comfrey. It is a solid balm made with Standing Stone's beeswax.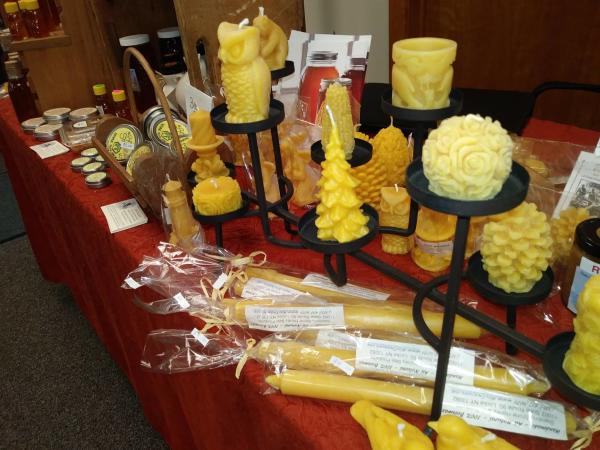 Customers are highly valued, and ways are sought to make it possible to help keep costs down by being creative with the resources they have been granted. Glass is largely used and can be reused. Glass also represents the product well.
Ron's motto is, "High quality and 100% customer satisfaction are our top priorities."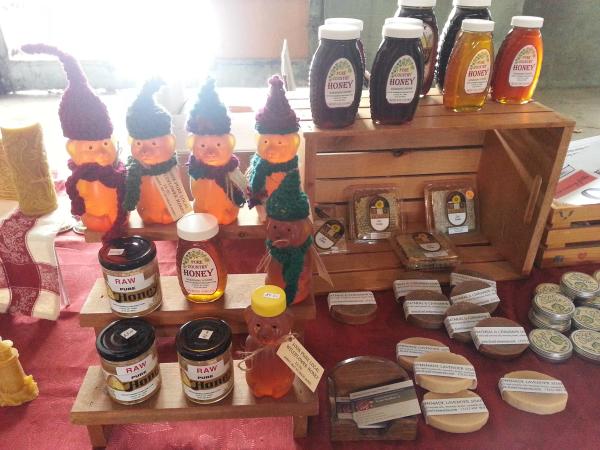 Standing Stone Honey Products is located at
11062 State Route 90 - Locke, New York 13092.
For more info call them at (315) 497-9079 or email Ron@hivetreasures.com.
Find them online at: http://www.hivetreasures.com/ or our Sweet Treat Trail page for more info!