I was inspired over the weekend to really look for and at birds wintering over in the Finger Lakes. I tested myself at home before we took a Saturday afternoon trip up to the Sterling Nature Center for a free birding walk.
Since I asked for and received a bird feeder for Christmas, it now takes a long time for me to do the dishes. The feeder is right outside the kitchen window and has become a local hot spot. What entertainment it offers!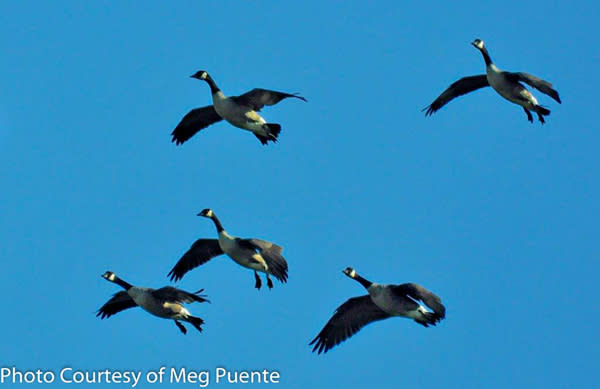 The chickadees, nuthatches and sparrows are always amusing. They flit in and out and twitter back and forth. Three colorful Cardinal couples have settled in along with a Blue Jay or two. Thankfully, the squirrels don't seem to have found the feeder yet. 
Last summer, Mr. and Mrs. Cardinal nested in my wisteria and I chanced upon a fuzzy baby. His mother kept up a constant "cheeping beeping" to tell him to hold still as I moved closer to look at him. The only things that moved were his eyes as he checked me out.
The clear cold of winter is a great time to get out and see birds. The de-nuded trees allow for a good view into the woods and across fields. The Canada geese are passing through or may just stay due to all the corn and soybean fields which offer some very good lunch for them.
My daughter and I headed up to the shore of Lake Ontario for an orientation to winter birds offered by Jim, Director of the Sterling Nature Center. After a slide show and silhouette identification quiz, we were off for a hike through the woods down past the Great Blue Heron rookery, beaver ponds and through the forest. While it was cold, the sun was out and we kept moving as we looked up and down and all around for birds.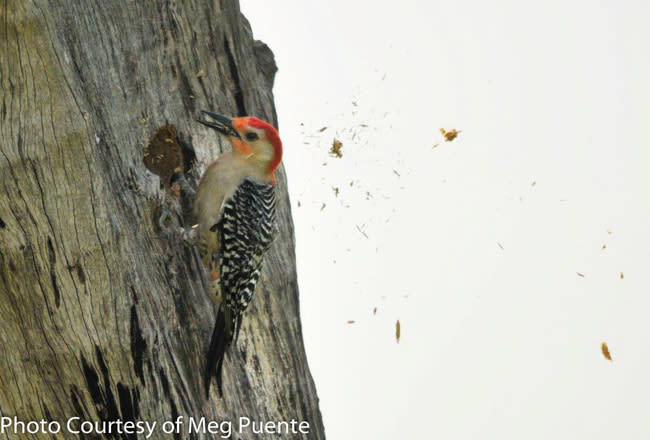 Jim was surprised to see a red-winged black bird which usually goes South for the winter. We also saw red-tailed hawk, lots of downy and red-bellied wood peckers, sparrows and other small birds. With 1,400 acres, 10 miles of hiking trails and 2 miles of lake shore, there is sure to be something for everyone at the Sterling Nature Center.
I am sure we will go back in mid-March to look for nesting owls and eagles. The center offers classes, walks, lectures and events throughout the year. An old farmhouse has been converted into the main display area with exhibits about local animals, insects and snakes along with other nature information.  There is a small gift shop, too.
After the walk, we stopped at Fair Haven State Park to check out the shore line and summer cabins. There were a few hearty souls out ice fishing with their winter "cabanas" and one photographer capturing the gaggle of Canada geese, swans and ducks in the pond.
I also highly suggest that you pick up a copy of the new 'For the Birds' guide to Birdwatching in Cayuga County at the Cayuga County Office of Tourism and join in the bird watching fun!
---
Susan Marteney teaches Community Education classes at CCC and is a co-owner of Tuxill House, a European-style guest house in Auburn, an avid gardener and a community activist.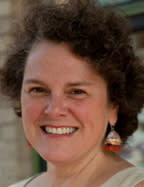 ---