Grab your friends, your kayaks and canoes, and get ready to paddle through a wonderland in the Finger Lakes.  Cayuga County offers some great kayaking along the Owasco Inlet on the Owasco Flats.  The Owasco Flats Nature Reserve is holding a free event on Saturday, June 8th, 2013 at 10 a.m.  If you don't have your own canoe or kayak, arrive early and you can rent a boat at the South Shore Marina.
M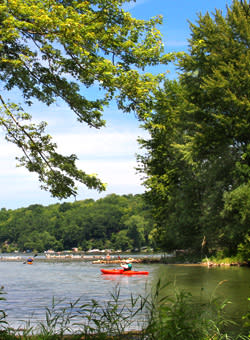 y friend Jan and I went on this amazing trek a couple of years ago and here is what I wrote about the day…
Dragonfly with black and white checkered wings led us into the narrow waterway. Water bugs spun like carbonation on the surface. The water a mirror, we are reflected down and up. Wild flowers color the shore, orange jewel weed, golden rod, lavender morning glories
A white butterfly close enough to kiss, and then a small dragonfly with gossamer wings rode on my kayak with me. Together we paddled along the ribbon of water under low branches to the entrance of a beaver dam. When we turned right the dragonfly flew off. Jan and I continued south between tall ferns, and noticed a wooden bird house that was two-feet tall for wood ducks.
With bumpy logs lurked just below the surface, while a monarch butterfly looped overhead, we navigated around bends, our paddles making the slightest sounds.
Cars could be heard off in the distance but where we were--there were dragonflies, birds chirping and all was quiet except for when--a large fish jumped so high beside my boat--I jumped and let out a Holy Toledo!
A memorable day kayaking along the Owasco Inlet on the Owasco Flats, was so much fun. For more information check out the link here: Fun Day on the Owasco Flats
And if you aren't available that day…plan to go for an enjoyable ride as soon as you are able. It's a lovely place…
---
Bobbie Panek lives in Central NY. She's a poet, writer and wanderlust. You can read more about her at Bobbiepanek.com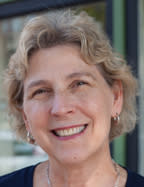 ---