Rudolph's Sugar Shack
"Peace, Love, and Ice Cream!" This Finger lakes Sweet Treat Trail spot is located in downtown Auburn on Genesee St. and was born through family bonding. They originally launched in Fall of 2020 and with perseverance through the pandemic, Rudolph's Ice Cream, is reopening November 16th, 2021.
UPDATE...reopening has been rescheduled to November 26 or 27, please check website for up to date information.
A loving duo of mother-daughter, Dawn & Megan Schulz, brought a vision to life through memories of family vacations visiting local ice cream stops. They are continuing their tradition in a new way by bringing their own locally made sweet treats to the community.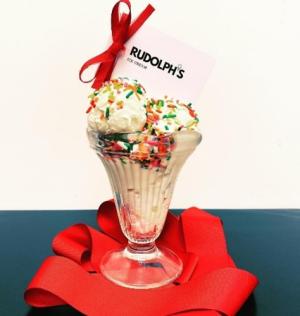 The Schulz family has seen much success with another beloved downtown Auburn business, Prison City Pub & Brewery. They are bringing that same energetic energy to this yummy project! 
The name Rudolph's was passed on from the building's previous business which was selling jewelry. You can see the name, Rudolph's, imprinted on the ground before you walk in the shop. Bling is not the only thing that can shine at Rudolph's. The transformed space brightens the faces of customers through delicious treats! 
Adults and kids are excited to head downtown for some fun flavor! The shop has lots of support from happy customers who are eager for the doors to this delicious sweet spot to OPEN again for business.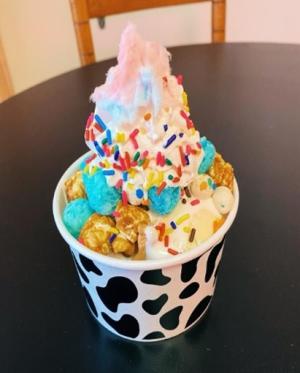 You can find mouth watering images of their scrumptious creations on  Instagram @RudolphsIceCream screaming come and eat me! The youthful energy is inviting. 
They have done ice cream and cookie collaborations with the local Girl Scouts, building community and getting creative. "Think...Samoas, Thin Mint, S'mores, and Tagalong flavors !"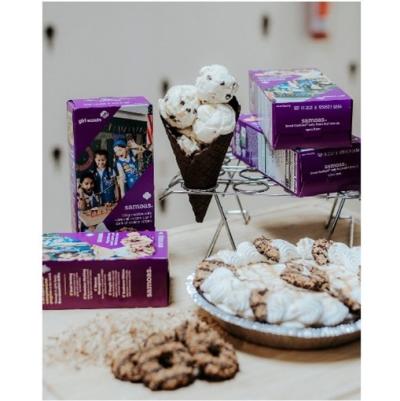 The images provided in this article are from Rudolph's social media pages. Find and Follow them online to stay connected. With the re-opening this fall 2021 and the anticipation of the release of the new menu, customers will be satisfied to get their taste buds on some Rudolph classics like their Ice Cream Nachos, Freak Shakes, and Ice Cream pies especially for the upcoming Holiday Season.
We encourage you to go support this stop on the Finger Lakes Sweet Treat Trail and let us know about your visit. 
Rudolph's Ice Cream is located at 99 Genesee Street, Auburn 
For more info call them at : 315.282.7227
Find them online at: 
Website:https://rudolphssugarshack.com
FaceBook: https://www.facebook.com/rudolphssugarshack/
Instagram: https://www.instagram.com/rudolphsicecream/
Don't forget to pick up a Tasty Tour Pass and get it stamped when you visit any of our Sweet Treat Trail partners for your chance to win a giveaway basket!