Pssst! You want to hear one of Auburn's best kept secrets? At the Schweinfurth Art Center there's a gift shop that's a little gem on West Genesee Street in Auburn.
If I could change the name of the shop and of course I can't, but IF I could, I'd name it "Artsy-Fartsy Shop." The stuff there is so artsy and clever and useful!
I love their birthday cards—my sisters often say, "Where do you find these cards?"
My answer, "Oh the gift shop at the Art Center."
Allison Mitura, the Program Director said that "When people find us, they come back for everything from birthdays, Administrative Professional's day, to anniversaries. And men come here for just that special gift for their wives. Plus there are many items that are affordable enough for kids."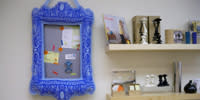 The gift shop is one of Auburn's best kept secrets but it's time to let the truth be told. If you are looking for a unique, beautifully made gift—stop by the Art Center Gift Shop.
This gift shop rivals the Everson's. But a lot of people don't really think about it. It's so accessible from downtown Auburn. And with the many changing art shows—there are numerous times that you would want to check out the art center anyway. There are five exhibitions per year and they change about every 6-8 weeks, wonderful, remarkable art—never boring, never dull, and always inspiring.
The annual quilt show is known internationally. It's prestigious and edgy. You will be amazed by the textures, forms, pushing the bar higher and higher so that some are literally "out of the park."
Art balances our lives with hope, peace, and joy. When I walk around the Art Center I can feel my body relax. I can feel the excitement that an artist evokes in me and other times I stop in my tracks and gaze awestruck taking in slow deep breaths and exhaling even slower--which any yoga instructor would encourage. I like the way that art affects my psyche and outlook.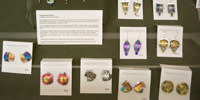 Art can reach people on a cellular level—whether its nostalgia, shock, amazement, and whether it's with material, glass, copper, cotton, brass, bronze, threads, clay, colors or space; art can free you from your perpetual thoughts.
Please check out the website of Schweinfurth Art Center, to see when they are holding art classes, poetry readings, open mics. It's great for field trips or solo visits, a place for meditation and stimulation. You will enjoy the experience; a great place to meet a friend, to enjoy the new show, shop a little, and then sit at a little round table to "catch-up".
Get on their facebook page, their e-mailing list, attend the First Fridays, and go to the Art Center's Gift Shop!
---
Bobbie Panek lives in Central NY. She's a poet, writer and wanderlust. You can read more about her at Bobbiepanek.com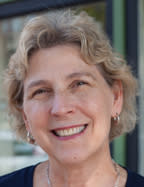 ---