Producing pure New York Maple Syrup, Smokey Hollow offers live demonstrations and tours, free samples and of course, Maple Syrup.  Just follow the sweet smell to the sugar shack.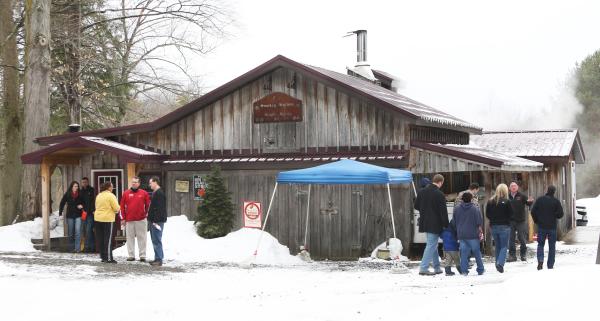 The family has been making maple syrup as a hobby since 1975, starting with a wash tub and an open pit campfire. Today, we have a state of the art 2020 Lapierre Volcano 2000 Evaporator and a brand new, Leader NVP 1200 Reverse Osmosis System, both are the newest you can buy, and concentrate on efficient boiling and processing of the sap. We have upgraded from using buckets to plastic lines on 5 different wood lots that we tap.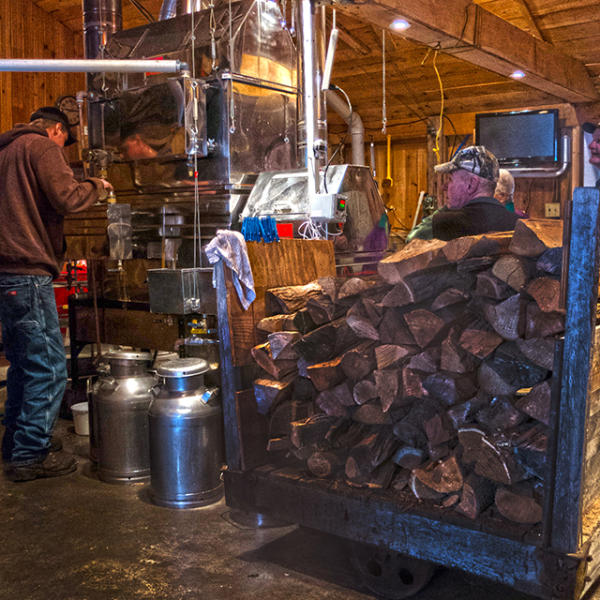 Our goal was to produce a high quality, sweet and natural product. Today, Smokey Hollow Maple Syrup has advanced into a high-tech operation that includes a small unit, but high-tech with a Steamaway and a reverse osmosis system. We have some trees tapped using metal buckets as well as plastic lines on a vacuum system. Then, the sap is delivered to the sugar house. After arriving at the sugar house, the sap is boiled to a high temperature that is turned into a high quality, sweet tasting, 100% maple syrup.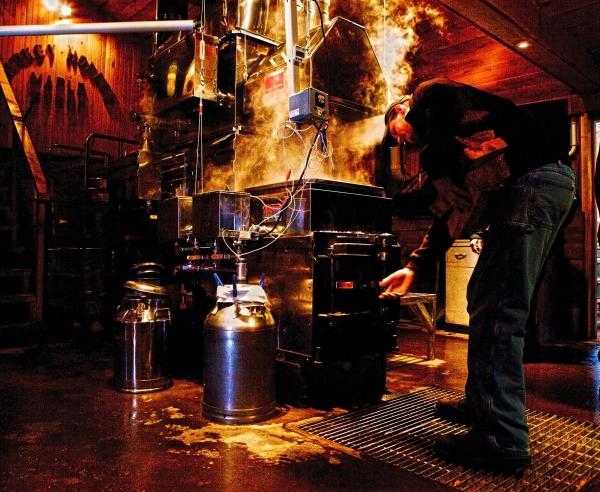 Known for Pure NY State Maple Syrup Grade A amber color with rich taste, or dark color with robust taste, and more. Another unique and popular maple syrup variety is our Bourbon Barrel Aged. This is Smokey Hollow Maple Syrup, aged for at least 6 months in a bourbon barrel. The end product will take on a slight, mild bourbon flavor, although this product will have less than 2% alcohol in it. Great for the person who likes sipping on Bourbon!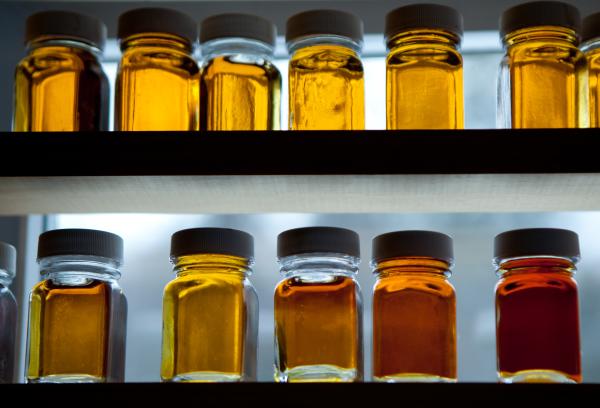 We continue to expand our products beyond maple syrup. Try our sweet other products made with Pure New York Maple Syrup. Such as: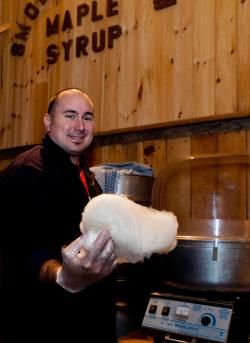 Maple Cotton
Maple Coated Nuts (almonds, cashews, pecans, peanuts)
Maple Mustard
Maple Popcorn
Maple Syrup
Maple Granulated Sugar
Maple Sugar Shapes
Maple Cream       
Maple Soft Ice Cream
Maple Barbeque Sauce
Maple Fudge         

Visit us during the last two weekends of March for Maple Weekends. Tour the sugar shack and see a Maple site where sap is collected.  Enjoy a Pancake Breakfast and sample of our maple products... maple popcorn, maple soft ice cream, maple cotton candy, and molded maple sugar.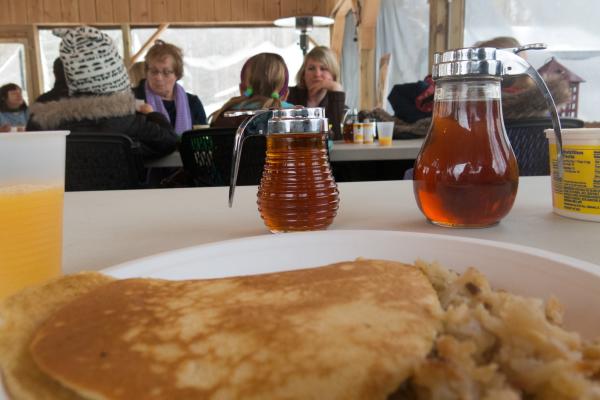 ---
Smokey Hollow Maple Syrup is located at 8597 Pierce Rd - Jordan, New York 13080.  For more info call them at (315) 689-9833 or visit smokeyhollowmaplesyrup.com.