The Apple Station is a magical place tucked away in Cayuga, New York. Looking for it is like a treasure hunt. Get yourself to the junction of Route 90 and Rte. 326 and you will be close. Just off 326, turn down Cross Road. Soon you will approach some signs on the left. Pull down to the 2nd sign and in front of your eyes will be a store that looks like it was plucked from a movie set.
An antique car is parked out front. On the front porch are numerous old gas pumps, and the inside is such an inviting space; it's adorable. On the walls are old gas signage, old maps, and all kinds of antique auto signs.
They sell many products all made in New York: bags of their own hand-picked apples, cheese from Pulaski, handmade jewelry, jams, jellies, honey from Moravia, maple syrup from Horseheads, and potatoes from Locke. They also sell t-shirts and popping corn.
In the fall, they sell sweet cider, squash, pumpkins, and Indian corn. And all year long, they sell their homemade apple and grape wines.
I asked Kathy Wintamute, who co-owns the store with her husband Robert, what the difference is between hard Apple Cider and Apple Wine. She hemmed and hawed and said that, ironically, it has yet to be spelled out and that the process used to make them is basically the same.
What is ultra unique about their wine are their funky labels. One wine, "Moo Moo Blue" is named after their dog, and you can observe him walking around while you drink his moniker wine.
The Prison City Ramblers Car Club met there recently for an antique car event. All of their amazing antique cars surrounded the place. Kathy and Robert had a contest where guests would vote on their favorite car. Ed Pinkney's car won so the Apple Station owners created an apple peach wine, put a photo of Ed's car on the bottle and called it "Sweet Ride."
Kathy and Robert will go out of their way to customize a party for you. Their space is rentable. It would be ideal for a small wedding, a retirement party, or a family get-together. Check out their website The Apple Station.
They offer Saturday night music events and they have a murder-mystery wine tasting dinner scheduled for the end of the month. So check out their calendar for local bands and fun events. Also check out their facebook page for more updated info.
I mentioned to Kathy that "American Pickers" might come around to buy their old metal gas station signs. She said that actually Danielle from the show has called them twice already. Robert isn't interested in selling anything yet. But don't be surprised if when you're there, Mike or Frank from "American Pickers" walk in begging to purchase one of their colorful antique signs.
Oh and by the way, their apples are delicious. I bought a peck of Macintosh and ate one on the way home.
---
Bobbie Panek lives in Central NY. She's a poet, writer and wanderlust. You can read more about her at Bobbiepanek.com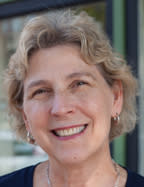 ---