Thinking of doing something special, spending quality time with someone and making memories to enjoy throughout the year? These are those special moments that take a little more planning and coordinating to ensure everything falls into place. We're here to make it easier for you. We have a variety of options to entice your mind, your heart and your belly! Cayuga County has fine dining options as well as live theater performances for a romantic night for two or a family friendly special celebration.
Fine Dining Restaurants in Cayuga County
The Refinery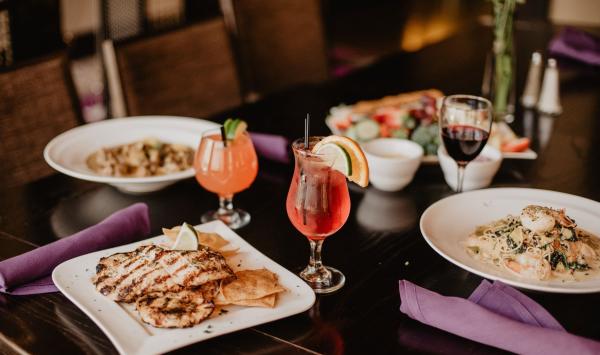 "Transforming raw materials into delicious, modern fare."
At the Refinery, you'll find fresh, locally sourced produce and meats that are transformed into refined, modern fare. Their drink menu includes carefully crafted cocktails, locally sourced wine and craft beer, as well as a selection of classics. All of their menu items have been inspired by this idea of using classic ingredients and recipes with a twist to make them unique and unlike anything you may have had before. When you enter the Refinery, you'll find a unique atmosphere filled with both raw and refined treatments, which are a nod to their namesake. You will be part of a dining experience unlike any other.
1833 Kitchen & Bar
"Since 1833, guests have gathered here for warm hospitality and good conversation."
At the newly renovated 1833 Kitchen and Bar you will be welcomed and hosted as guests have been since 1833, with class and respect. They specialize in award-winning cuisine that is classic American country fare, inspired by the changing seasons and fresh regional products. Dine indoors in an elegant new dining room or outdoors on a beautiful veranda, restaurant guests at the 1833 Kitchen & Bar can enjoy breathtaking views of Cayuga Lake and its spectacular sunsets.
Moro's Table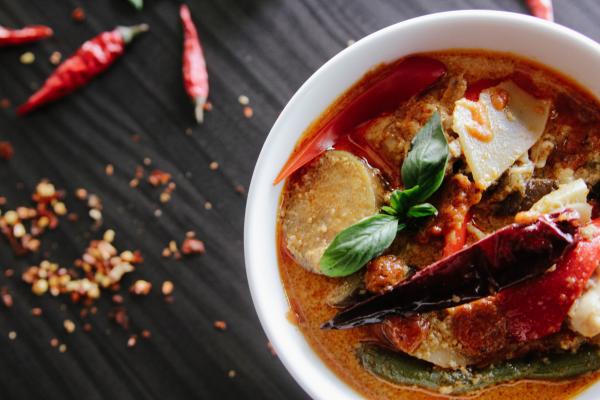 "Good food hinges on quality; fresh ingredients that are properly prepared and cooked."
Chef Moro searches out only the freshest, finest product and utilizes the surrounding abundance of the Finger Lakes region whenever possible. His passion for simplicity and purity of flavor ensures that each dish will be balanced and impressionable. However, a great meal is a multi-sensory experience. It should encompass not only the food but the sounds, aromas, service and atmosphere that surround the diner. A great meal is a memorable experience to be savored again and again.
Oak & Vine at Springside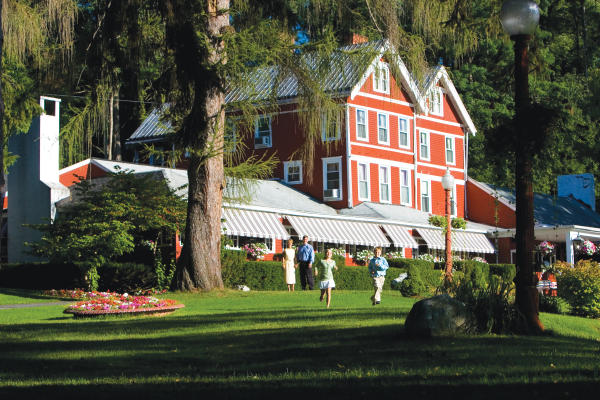 Oak & Vine at Springside Inn is a modern, gastro-pub restaurant located in the heart of the Finger Lakes, just a stone's throw from Owasco Lake and The Merry-Go-Round Playhouse. Oak & Vine offers an array of American cuisine featuring organic pasta from Flour City Pasta and locally-sourced organic produce from Happy Bee Farms. Seasonal-menu offerings range from creative pizzas, vegetarian and gluten-free options, to a hoisin-marinated bone-in pork chop and Octoberfest Bake. They emphasize fresh fish and regionally-sourced beef. The restaurant provides private dining, casual pub-seating, and outdoor tables overlooking Springside's Gazebo Gardens.
The Restaurant at Elderberry Pond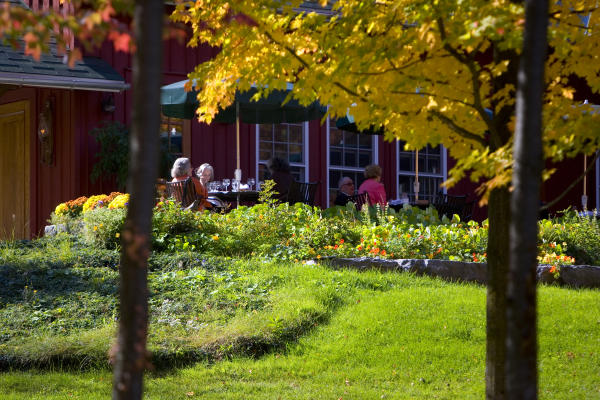 The Restaurant at Elderberry Pond is located on a 10-acre woodlot near the center of their 100-acre farm, where most of the ingredients on your plate come from.  The restaurant is considered to be an integral part of the farm operation and was designed to be the showcase for their fresh, organically produced salads, vegetables, fruits, flowers and herbs. Their menu features fresh produce picked daily and pasture raised meats from the farm, complimented by an excellent selection of wines, beers, coffees and teas from around the world. 
Theater in the Finger Lakes
The best accompaniment to a fabulous meal, aside from an excellent wine is a good performance at the theater, and Auburn has a selection for you to choose from.
Finger Lakes Musical Festival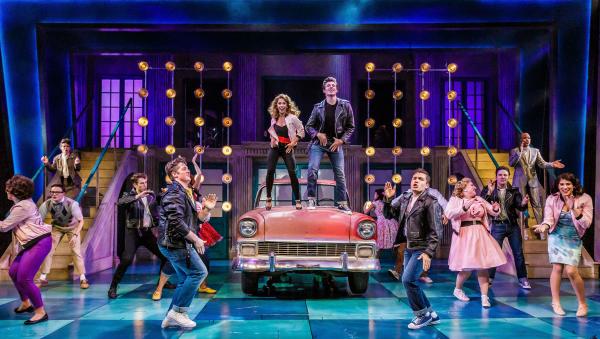 The Finger Lakes Musical Festival in the Merry Go Round Theater at Emerson Park is like going to Broadway but without having to deal with New York City prices or its overcrowding. For the 2019 season you can choose from some powerful performances including Grand Hotel (July 10-31) South Pacific (August 7-28), Working – A Musical (Sept 4-21) and Lock Ness – A New Musical (Sept 28 – Oct 13).

Come be part of the decision of what comes next to Broadway, determine the next generation of musicals. Be the first to witness the birth of the next mega hit! The PiTCH provides a forum for musicals in their earliest stages of development. Each musical creation team is provided with a week-long residency at the Festival. At the end of the week, the creative team 'pitches' their material to audiences with a presentation lasting approximately an hour long. Afterward, the audience and creative team engage in active dialogue about the piece and the process. From July 17 – August 16.
Auburn Public Theater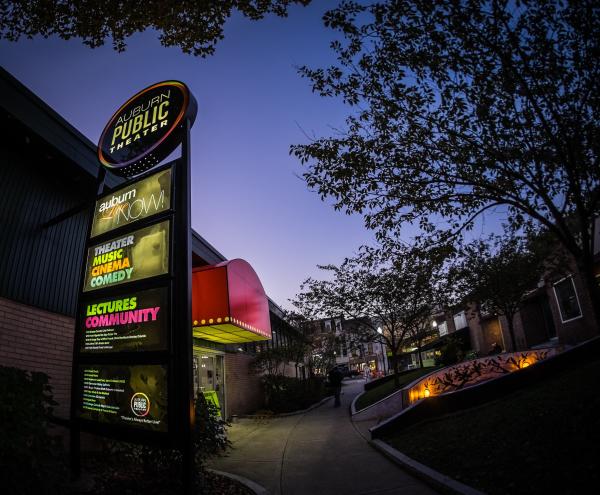 See a memorable movie, crack up at a comedy act, discover impressive regional musicians. You can find all three in a single weekend at Auburn Public Theater, located in the heart of downtown Auburn. Affordably priced, with a welcoming vibe, Auburn Public Theater has hosted unique events from The Amazing Kreskin to Suzanne Vega. Three performance spaces offer audiences a choice of strictly grown-up shows or family-friendly fare. In the 199-seat Main Stage house, you're practically part of the show – you may even wind up on stage channeling your inner improv. With year-round programming and close to favorite downtown eateries and hotels you can't go wrong with the Auburn Public Theater.