Do you feel like you've cooked dinner 46,343 times last month? This month try a Cayuga County make it at home option that cuts down the ingredient list, prep and cook time so you can relax and enjoy your down time and time with your family.
Provisions by Pure has reimagined the definition of "take out". Chef Luke Houghton has prepared meals that are fresh and healthy, without breaking the bank. Then prepare menu changes weekly giving you variety and seasonally based meals for the family or an individual. The meals are locally sourced, healthy, and homemade that you can pick up or have delivered three to five times a week.
The fully prepared and ready to be heated and plated. A local take on the major meal delivery services that are grown and prepared right here in Cayuga County. Ordering is made easy on their website, with their weekly menu options listed so you can select the quantity you need. You can select from soups, salads, entrees, sides, and even grocery and produce! When you have time to play and experiment you can select grocery and produce items and when you're running short on time or energy you have the prepared meals. Both options allow for some fun culinary creativity!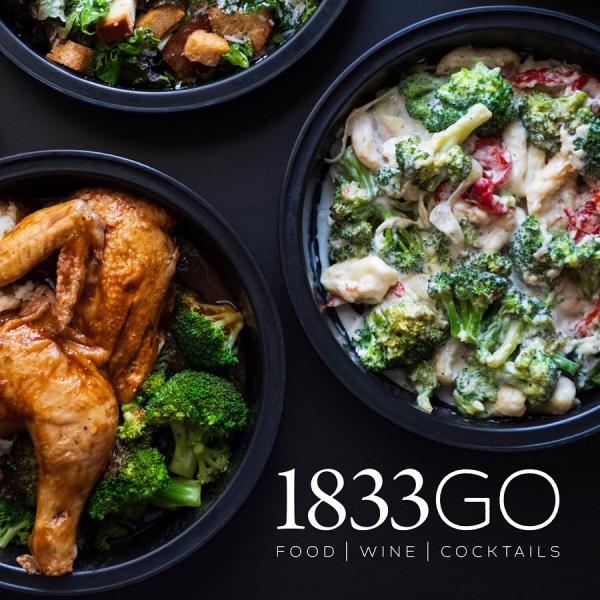 With 1833GO you can get not only delicious chef prepared meals for two or four people, you can also get beer, wine, or cocktails for 2! With two pick up locations, one in Auburn at Curley's parking lot or in Skaneateles in the YMCA parking lot getting a fresh, restaurant quality meal that you can plate and have in the comfort of your home has not been easier! When ordering there are options for cheese and charcuterie, loaves of bread and butter and soup to really make a special evening or a Thursday at home a bit more cozy. Their go options of local wines, beers and craft cocktails sets apart 1833Go take out options and makes an easy one stop pick up a make it at home meal while supporting local businesses. For easier ordering visit 1833GO or call 315-364-8866.
#OurCayuga #SupportCayuga