Unplan your Getaway- Find your new Favorite Restaurant !
If there is anything we have learned in the past year and a half is that plans can change quickly. The Cayuga County Office of Tourism is making it easier for you to plan a short, spur of the moment mini-vacation, what we like to call -Unplan your Getaway.
There is nothing I like better than finding a great new restaurant to experience. Do you enjoy eating your way through a vacation? I do!  I have some great suggestions for you, from award winning fine dining to local small café's, the Cayuga County's dining scene has something for everyone.
Are you looking for a fine dining experience? Then try Moro's Table in downtown Auburn or The 1833 Kitchen and Bar at the Inns of Aurora. Colloca Estate Winery is another great dinning option, before or after dinner take a stroll around the grounds and marvel at the fall foliage. After your walk, visit the tasting room and bring home a few bottles of wine.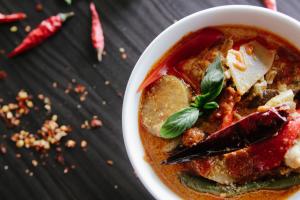 If you like things a bit more casual stop by the Fargo in Aurora, just a few miles away from MacKenzie Childs Farm and Outlet Store. If you like to dine with a view of the lake, try out Pleasant Beach Hotel located on Little Sodus Bay in Fair Haven, they offer good food with a great view and they are just a short walk into town where you will find gift & antique shops, and not to be missed, the famous Fly by Night Cookie Company.  Located in downtown Auburn, Café 108, Parkers, Osteria Salina and Mesa Grande are great places to stop for either lunch or dinner.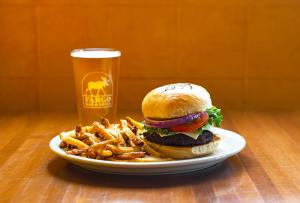 After a great meal, discover your new favorite beer at one of the many craft breweries, explore one of the many hiking trails or visit one of the numerous museums in the area.
You can travel confidently to Cayuga County knowing that businesses and attractions are doing everything they can to provide a safe, welcoming, and fun experience
Follow us on social media for weekly ideas and inspiration on what to do and where to go in Cayuga County this fall, including breweries, restaurants, outdoor activities, and farm fun. Find extra inspiration at www.tourcayuga.com.