Walk in Harriet's Shoes Around Auburn
Harriet Tubman played a significant role in our nation's history. As the famous "conductor" of the Underground Railroad, Harriet led many individuals to freedom and endlessly fought for equal rights. In 1859, after emancipating herself and members of her family, Harriet chose Auburn, NY in Cayuga County as the place to call home. 
This summer, we invite you to walk in Harriet's shoes across the streets and the floors of the landmarks that welcomed Harriet to live her life as a free woman. It is a little-known fact that Harriet Tubman loved to ride her bike. Truly follow in her footsteps and pedal around Auburn to these historic sites! (Use this Google Map to help you navigate.)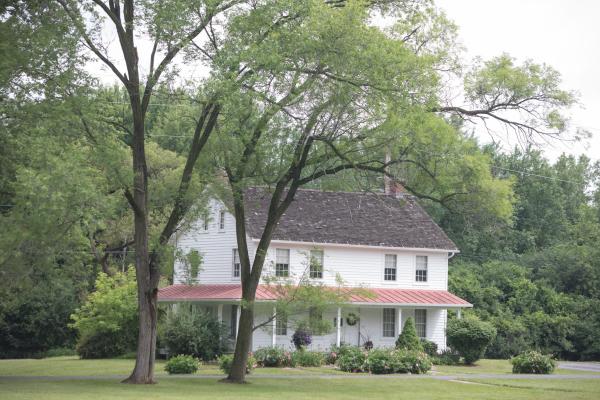 Harriet Tubman Home
Harriet Tubman Home is the site where Harriet bought and owned the land to build her home, as well as the Home for the Aged. After the Civil War, Harriet returned to her home in Auburn and began what was to be her life-long work of caring for aged and indigent African Americans. In 1896, Harriet purchased 25 adjoining acres to her home on which stood the building now known as the Home for Aged. Here, she cared for others, often sacrificing her own needs to do so. When her health deteriorated, she was taken care of at the Home for the Aged. This is also where she died in 1913.  
Also located on the property is a Visitors Center. Stop in to walk through a timeline of Harriet's incredible life's journey while viewing actual artifacts from the time period. All at the same location, you can see the outside of Harriet's actual house, take a tour of the Home for the Aged and be immersed and inspired with Harriet's fascinating life story. *Note: guided tours are currently suspended, but the visitor center is open for general information.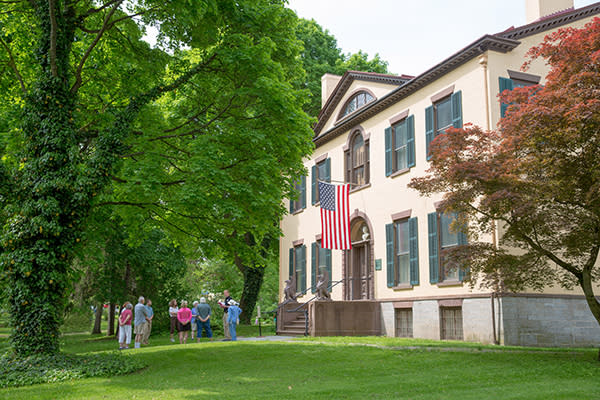 The Seward House Museum
Down South Street from Harriet, lived the family of William H. Seward, U. S. Secretary of State, (1861–1869), Governor of New York State (1839–1843) and U. S. Senator (1830–1834). Seward is most well-known for leading the purchase of Alaska (known as Seward's Folly). Harriet was good friends with the Sewards and bought the property that her house was on from William's wife, Frances. 
The Seward House Museum opened to the public in 1955, was designated a National Historic Landmark in 1964, and now displays one of the most original collections of any historic home in America. Walk the beautiful gardens and enjoy a guided tour of the 17 rooms – left almost as though the Seward's have just stepped out and will be coming home any minute. Be sure to visit the basement, which was used as an actual stop on the Underground Railroad.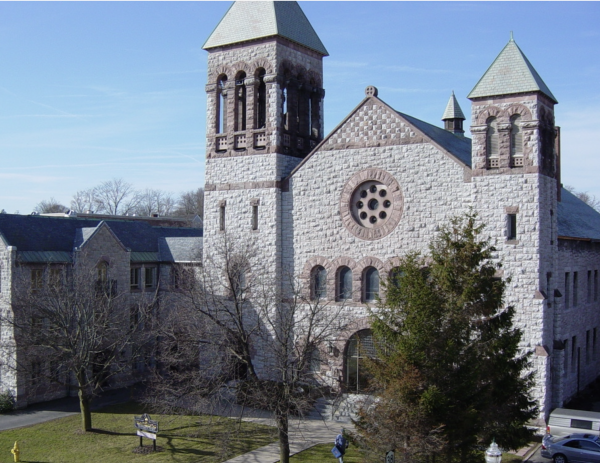 Westminster Presbyterian Church
A short walk from the Seward House will bring you to the Westminster Presbyterian Church,  where Harriet Tubman married her second husband, Nelson Davis. It was an abolitionist congregation at that time – and today, has even wider doors, welcoming people of every race, gender, age, sexual orientation, gender identity, family and economic status. 
Stop and admire the Tiffany Rainbow window that was given to the Church in 1910 in memory of one of the church's early members, Margaret Standart Watson, by her daughter, Janet Seward, the daughter-in-law of William H. Seward. The Rainbow Window is a prime example of Tiffany's landscape windows, rare among religious commissions and considered his supreme achievements in stained glass.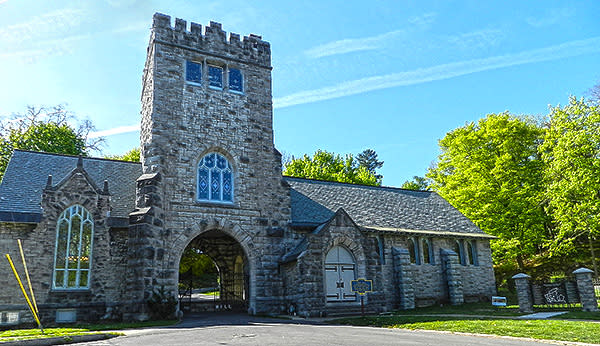 Fort Hill Cemetery
A ten-minute walk down William St. to Westlake Ave. will bring you to the Fort Street entrance of Fort Hill Cemetery. The grounds of Fort Hill Cemetery were formally dedicated in 1852, but the site dates back much earlier than that. Originally a settlement of early indigenous people, the Alleghans, and later occupied by the Cayugas, this land was used for burial mounds as early as 1100 A.D.
In addition to being the backdrop for Harriet's life as a free woman, Auburn, NY provides her the comfort of her final resting place. A self-guided walking tour of Fort Hill Cemetery will bring you to the burial site of William H. Seward and family (#14 on the Fort Hill Cemetery map), as well as Harriet Tubman (#17 on the Fort Hill Cemetery map). Download a map here or pick one up at the Seward House Museum. Located on West Lawn C with shrubs on either side sits Harriet's headstone, marked Harriet Tubman Davis across the front with a dedication on the back, noting "Servant of God, Well Done." Throughout the year, you may notice various mementos left around the gravesite, such as flowers, flags, rocks and money – including $20 bills, which many hope will one day portray Harriet's picture.