Farm to Table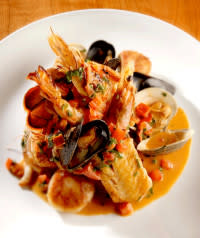 Experience the rich agricultural bounty that comes from Cayuga County!  Our small farms and vineyards are a sight to behold and in addition to preserving our landscape, they provide great tasting food and drink!
Cayuga County and the Finger Lakes are famous for our fresh fruit, herbs, vegetables and dairy products. Many of our restaurants feature the freshest and the finest quality products from local farms on their seasonal menus.
Be sure to visit one of our Farmer's Markets or farm stands so you can take some of the flavor of the Finger Lakes home with you. Auburn, King Ferry, Moravia, Port Byron and Union Springs all have weekly Farmers Markets that feature local eggs, fresh bread, farmstead cheese, jams and jellies, herbs, and honey as well as vegetables, plants and even local arts and crafts. Bring a cooler!
Do you want to be a Finger Lakes Foodie?  Explore all the culinary delights in Cayuga County!