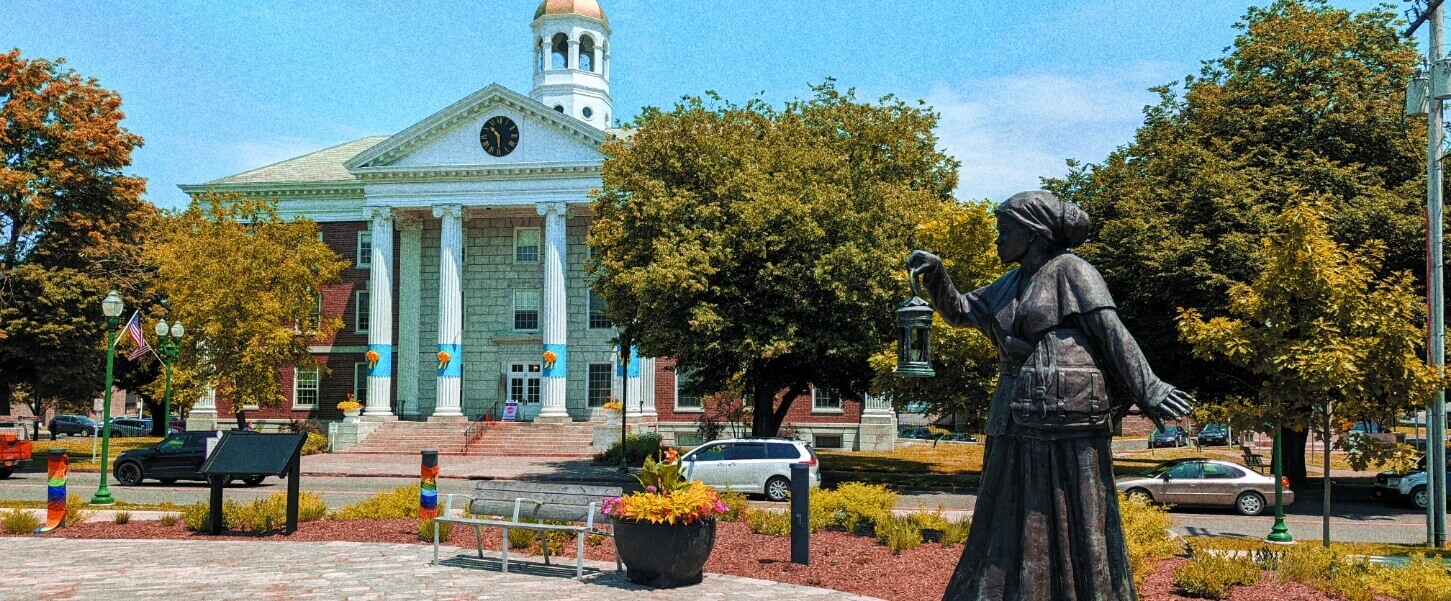 Suffrage Itinerary Ideas
Sites to See, Things to Do
Howland Stone Store Museum is in the Sherwood Equal Rights Historic District and boasts original women's suffrage posters. While you are in the neighborhood, be sure to check out Opendore, the home of Emily Howland, who was known for her contributions to education, women's rights, and abolition. Both properties are on the National Register of Historic Places.
Cayuga Museum of History and Art in Auburn writes new chapters while visiting the past through revolving exhibits of artifacts and art.
The NYS Equal Rights Heritage Center features a state-of-the-art exhibition titled "Seeing Equal Rights in NYS" where New York State's progressive history supporting equality comes to life through interactive displays. Experience the creative ways New Yorkers organized to stand for justice and learn about the key contributors from the 1800s to the modern day.
While in Auburn, visit the homes of two notable figures in history with strong ties to the suffrage movement. Harriet Tubman collaborated with known suffragists, Elizabeth Cady Stanton, and Susan B. Anthony. Her life story is recreated at the Harriet Tubman National Historical Park.
William Henry Seward and members of his family such as his wife, Frances were staunch supporters. Tours detailing their lives are available at the Seward House Museum.
Pay your respects at Fort Hill Cemetery, where forerunners have been laid to rest. There you can visit the gravesites of William and Frances Seward, Harriet Tubman, Martha Coffin Wright, Lydia Ann Moulton Jenkins, and Eliza Wright Osborne.
Be sure not to miss the attractions in nearby Seneca Falls. Visit the National Women's Hall of Fame and Women's Rights National Historical Park for more stories coming to life!
Be sure to call ahead to verify hours. Some locations are available by appointment only or may open later due to current public health concerns. Many attractions offer virtual event opportunities, as well.
See where history was made one hundred years ago while supporting current female visionaries at local woman-owned businesses. Check out these accommodations and restaurants: